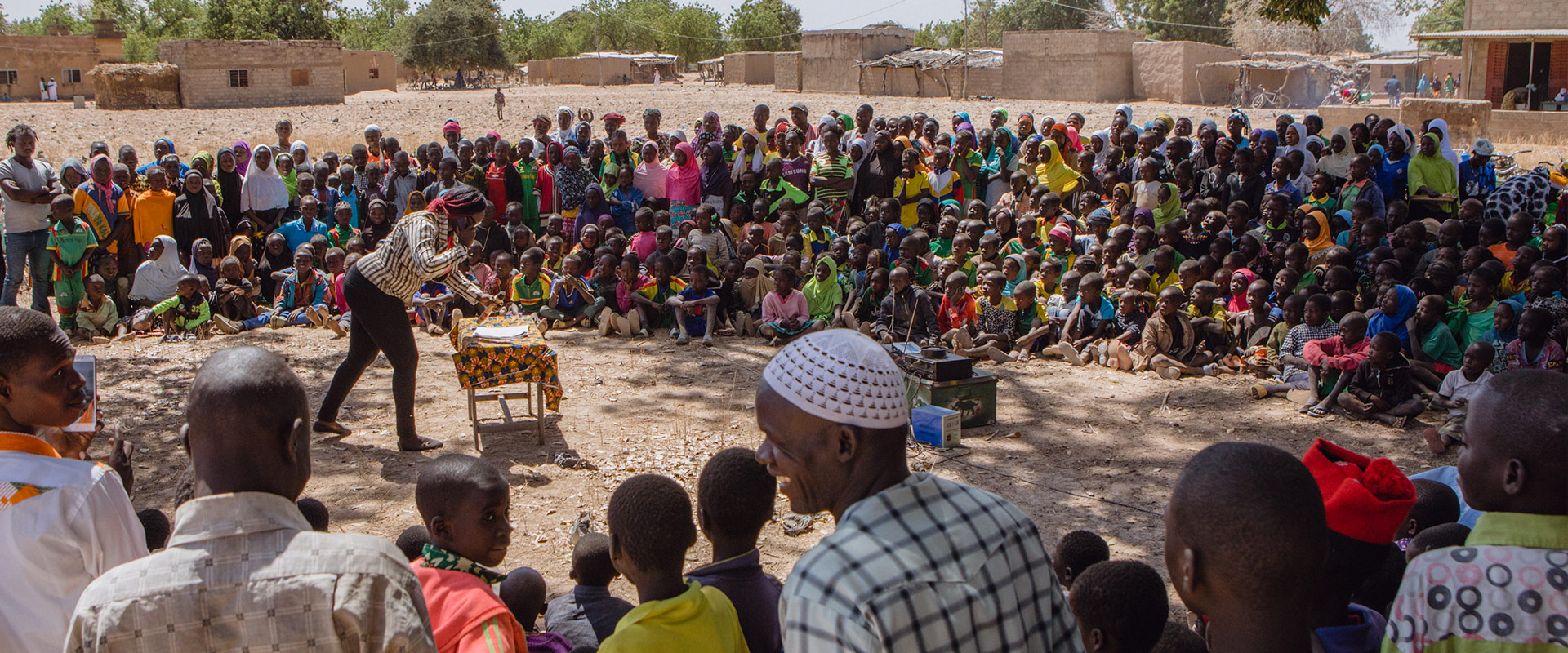 Among the communities in Burkina Faso
Mani Tese's activities involve over 20,000 people in Burkina Faso.

In recent years, progressive desertification has made it difficult to cultivate the land, an activity that employs about eight out of ten citizens. Furthermore, the grip of terrorism has begun to tighten around a nation famous for inter-religious tolerance and protagonist in 2014 of an exemplary democratic transition.

Mani Tese works in the central and eastern part of the country to stop the degradation of the environment, promote forms of sustainable development and train leaders capable of guiding their communities in a peaceful and food sovereign future.

Read the stories of the beneficiaries of our projects and find out how participating in training courses or buying basic equipment - such as an oven or a sieve - can really make a difference for them, their families and communities in which they live.