Black Friday is the day of discounts, offers, sales… and compulsive consumption. A consumption that pollutes the planet, fills our homes with objects that are often useless and feeds the exploitation of underpaid workers without rights.
This is the case in particular of the fashion industry and Fast Fashion: clothing at bargain prices that, however, hide a very high environmental and social cost.
For this reason, activists from the Change FASHION community have launched the #GreenFriday social challenge, an online action to raise awareness of the impact of our purchases on the planet and on people.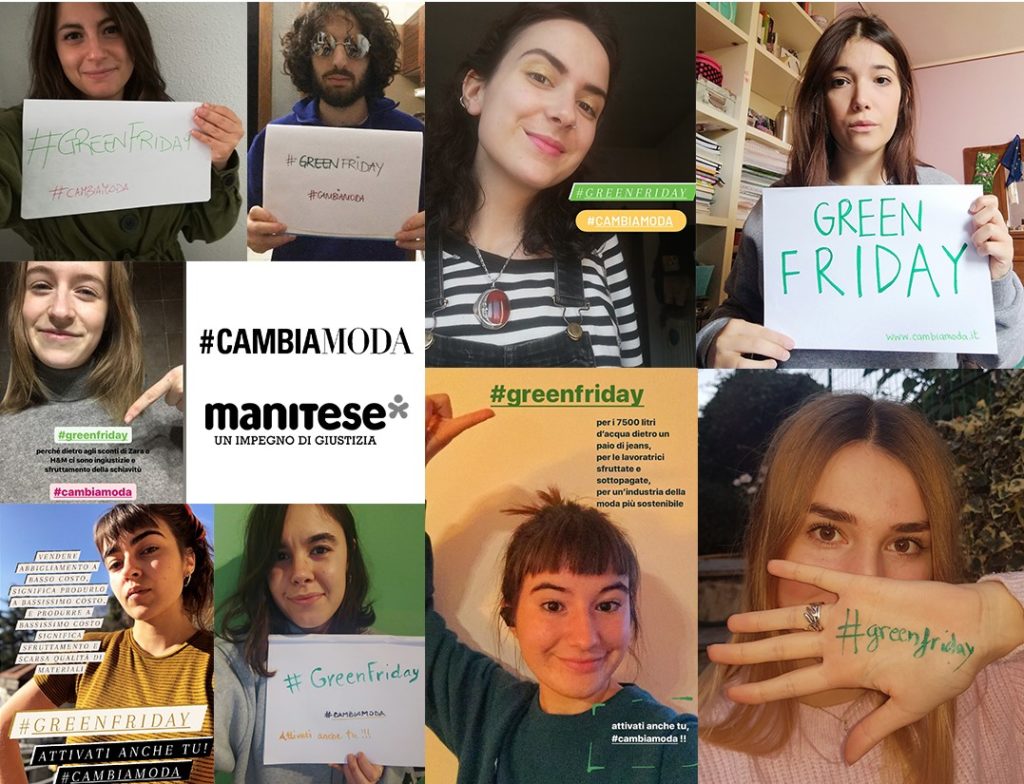 Participate too! Share a selfie on social media with the hashtags #GreenFriday and #CambiaMODA! Write them on a sheet of paper, on your skin or use the dedicated sticker on Instagram, and accompany the selfie with a short message to raise awareness on the impact of Fast Fashion (you can take a cue from here). Post and tag your friends to do the same!
And if you haven't done so yet, join the Change FASHION community: https://www.cambiamoda.it/
"Change FASHION!" is a project realized thanks to the contribution of the Italian Agency for Development Cooperation. If you want to know more click here: https://www.manitese.it/en/project/change-fashion