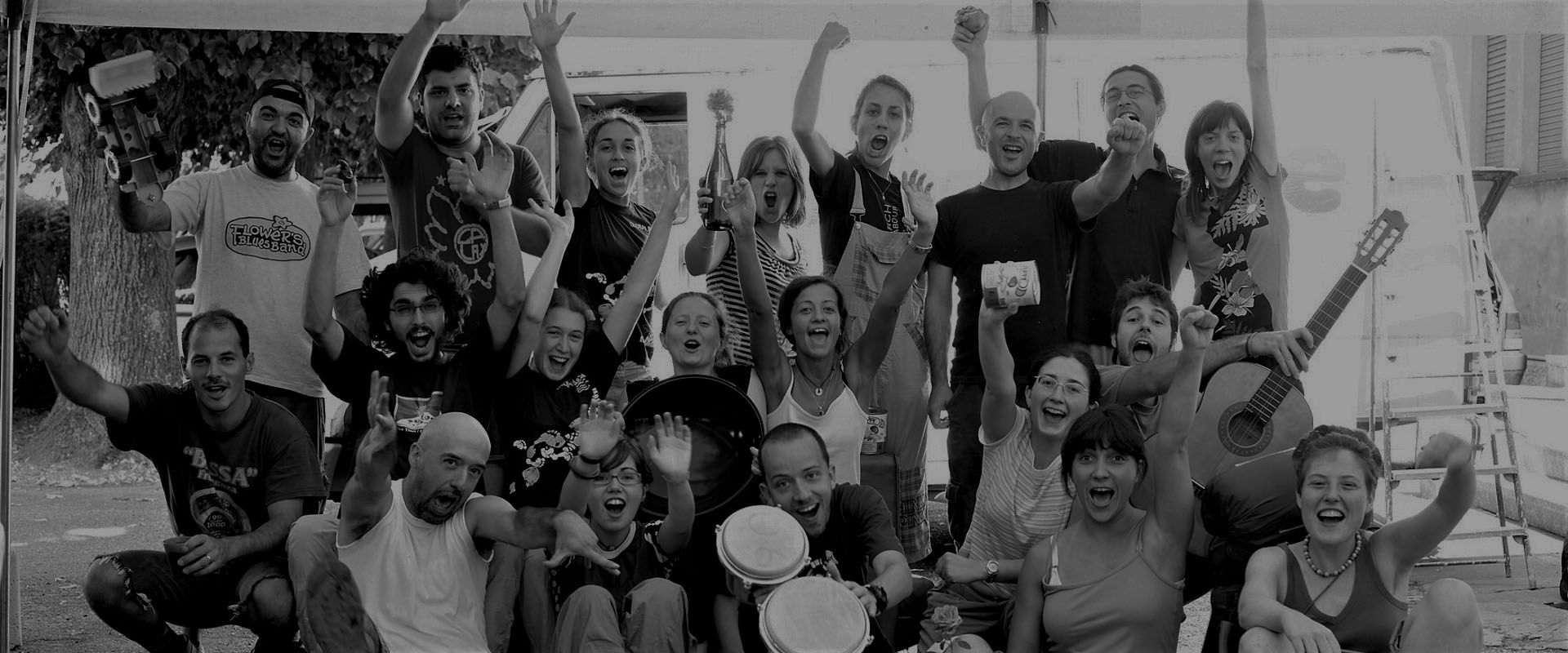 Volunteering
Discover all the ways to help us building a sustainable future
DO YOU WANT TO CHANGE THE WORLD BUT HAVE NO IDEA WHERE TO BEGIN? START WITH US AND BECOME A VOLUNTEER!
People are our strength.  
Mani Tese have more than 5,000 volunteers that work individually or through 18 groups, 6 local associations and 4 cooperatives.   
Volunteers organize activities and events to raise awareness about sustainability and justice issues, promote flea markets, take part in our work camps, carry out Christmas fundraising campaign "Much more than a gift" to support our international cooperation projects.  
Everyone can become a volunteer for Mani Tese and contribute to spread our values through awareness and fundraising to support our projects by offering their time or skills.  
What are you waiting for? Become the change you want to see in the world.
To know more
Head of awareness-raising and promoting Volunteering
I am Domenica Mazza, I met Mani Tese due to a work camp, more than 10 years ago. It was love at first sight and in short time from camp-volunteer I became a camp organizer, from volunteer I became volunteer organizer. I should say, I reached out and Mani Tese changed my life.  What did I do before? A degree in sociology, the civil service, various works in defence of human rights, the coordination of a project […]
This Christmas we want you! "Much more than a gift!" is the Mani Tese awareness and fundraising campaign carried out in partnership with laFeltrinelli. From 1st to 24th December we package gifts from customers to support our development projects in the south of the world. Join us and the more than 4000 volunteers who […]
Civil service with Mani Tese Available locations: Milano, Bulciago (LC), Gorgonzola (MI), Padova, Treviso, Finale Emilia (MO) and Faenza (RA) DO CIVIL SERVICE WITH MANI TESE! CHANGE THE PRESENT AND REWRITE THE FUTURE OF THE PLANET. The volunteers doing Civil Service are citizens who choose for a year to increase their education and professionalism, while giving lend […]
Here you have some ideas to join us
1.
Organize an event for Mani 

Tese
Are you in a band, do you own a restaurant, do you run a club, are you in a sports association or do you have a bookstore? Organize an event for Mani Tese: a concert, an extraordinary menu, a solidarity aperitif, an event in the name of solidarity. Choose a project to adopt and contact us to receive support and all information materials. Add a solidarity dimension to your job and your interests, committing yourself to the achievement of our Association's goals.
2.
Give us your art
Are music, theatre, dance, painting, photography or web design your passions? Help us by donating your art! You can support Mani Tese through a concert, a theatre performance, a show, an exhibition, proposing you as a reporter during our events or helping us create flyers for our activities. Contact us to evaluate ideas and projects together.
3.
Give us your professionalism
Are you a journalist? Help us spread our mission and our campaigns on media.
Are you an advertiser? Help us searching free spaces in which we can promote our association.
Do you know foreign languages? Help us to translate texts in four different languages: English, Spanish, French and Portuguese. Make your language skills become a tool to bind the world together!
Are you an accountant or a notary? Propose to donate 5X1000 to Mani Tese.
4.
Become a personal fundraiser
Collect funds with us by engaging family, friends and colleagues. Choose a project to fund, we will decide together an achievable goal and support you with information materials.
5.
Business volunteering
Make your company supportive! Learn more about the different ways and contact us for more information.
For any information about how to become a volunteer ... 😉
Contact us and we will reply you as soon as possible