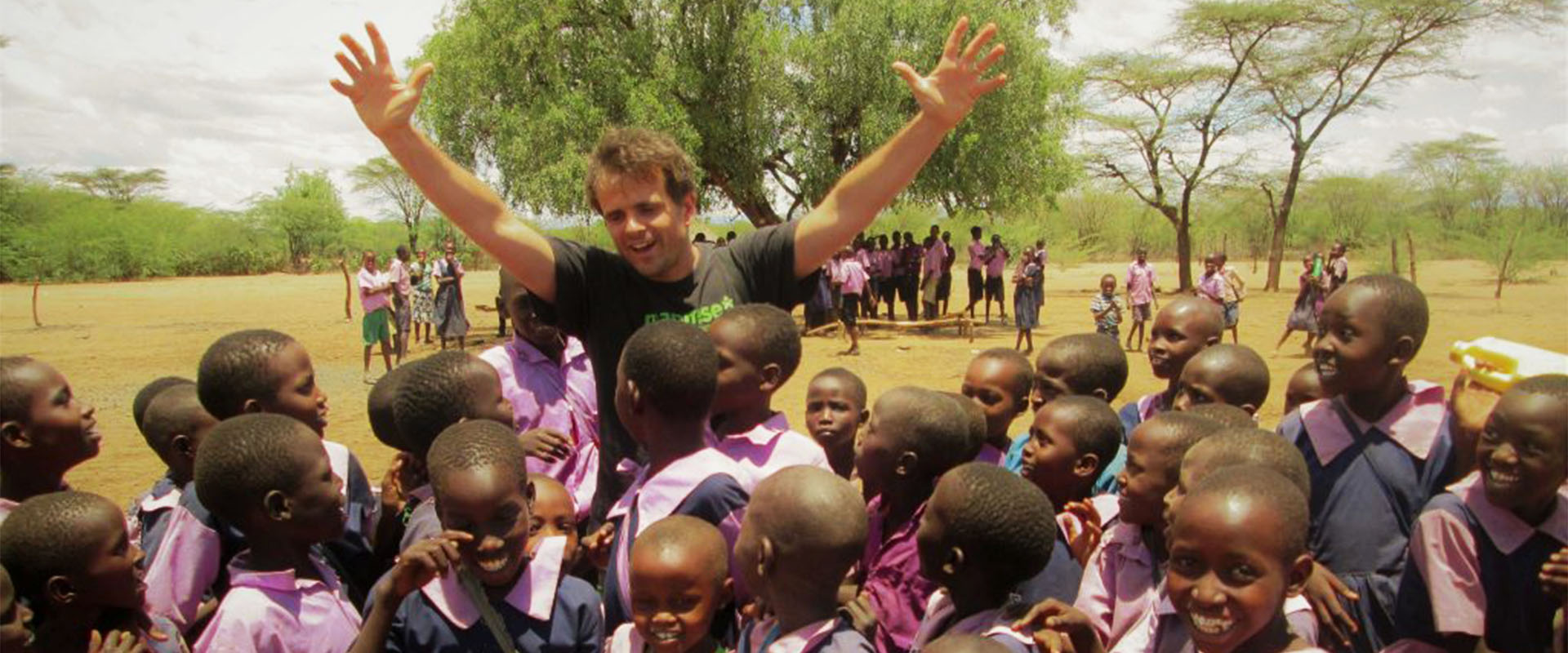 RECREATE THE ENVIRONMENT
Our aid worker Samuele talks about the fight against deforestation in Kenya.
Our co-worker Samuele Tini tells us about the work he has done in Kenya, more precisely in the basin of the Molo river.
The river originates from the Mau forest and flows into Lake Baringo. This is an area affected by climatic and environmental crises, due to the degradation of the territory and the intensive exploitation of forest resources. Unfortunately, environmental problems mainly affect small farmers and ranchers.
The "Local economies and environmental protection in Kenya" project, in which Samuele collaborated, reduces the poverty rate of farmers and ranchers in three ways. First of all, by promoting actions for the recovery and protection of the environment. Secondly, by enhancing the economically most important local products. Finally, by supporting the associations of small producers.
Follow Samuele's work in Kenya through the hashtag #ricreiamolambiente and help us spread it!
To know more
Country Representative in Kenya
I am Samuele Tini, from Cigliano in the province of Varese.  Service for rural communities and development is my way of life. For more than a decade I have been living in Africa. When I finished my studies, I decided not to leave the continent, but instead staying in Mozambique, Tanzania, Guinea Bissau, Sudan and now I am in Kenya.  I have worked with Mani Tese for many years, with daily passion to commitment for justice that distinguishes the association. Currently I am the responsible for country Kenya.  The major challenge, alongside our local […]
In Nakuru County, Kenya, wood and charcoal represent 86% of the fuel used by the household for cooking and heating. One of the most onerous tasks for women is the activity of collecting wood, which is increasingly difficult. The progressive destruction of the forest forces them to push themselves more and more internally, contributing to […]
Kenya, over the last few years, has seen very sustained growth in its economy. An increase, however, still insufficient to spread well-being outside the main urban centers and characterized by a strong inequality between urbanized areas and the rest of the country. One in every six shillings spent on national domestic consumption is in fact […]
Kenya has launched, after the violence of 2007-2008, a new constitution in 2010 to encourage devolution and popular participation and it is precisely to strengthen the latter that the activity of strengthening the capacity of small scale farmes to affect local and agricultural policies fits. The project involved 80 community leaders who were recipients of […]