In this time of socio-economic uncertainty and individual mourning around the world, Mani Tese continues to work alongside communities that have never stopped suffering and that live in a condition of constant economic uncertainty, such as those in the province of Zambezia, in Mozambique.
On 22 March, on the occasion of World Water Day, Mani Tese, in collaboration with ICEI – the NGO leading the project – and the local partner UPC-Z, officially delivered 20 wells and 20 portable irrigation systems to the 10 communities in the scope of the FOREST project (Florestas – "Fortalecimento das Organizações Rurais REsilientes and Sistemas Territoriais Ecologicamente Sustentaveis") financed by AICS, in the district of Mocubela.
The new works are added to the maintenance of another 25 wells built by the project in the previous months. In times of pandemics and Coronavirus, all this work has an even more indispensable utility in the province of Zambezia, where the presence of a lethal virus is added to the already precarious conditions of agricultural communities. Resistance to the virus, in fact, also passes through better personal hygiene, allowing the population access to safe water sources, and better nutrition, which is acquired by increasing agricultural production, which is exactly what we are trying to do with the FOREST project.
Having among the objectives the increase and diversification of the community diet, the project has made water sources and irrigation systems available to the fields cultivated with agroforestry system promoted by ICEI and Mani Tese, thus guaranteeing both agricultural production and access to water 365 days a year.
The inaugural event, promoted by local authorities, took place before the restrictive measures linked to COVID-19 came into effect in the country and was organized in the community of Mocuna. The day began with the arrival of the district administrator and with the mucutu ceremony, a celebration of ancestors who are offered food and local wine to cheer them up. The event continued with the cutting of the inaugural strip and the delivery of the wells and systems to the community.
The ceremony was also an opportunity for discussion and awareness on the importance of hygiene for the prevention of COVID-19. Rural communities are often the last to receive updates and, unable to have access to adequate health facilities, they take refuge within them seeking comfort with religion or with local healing remedies.
>>> Read the latest news from the projects <<<
The signature of the model of delivery of the wells and pumps to the community and a celebratory photo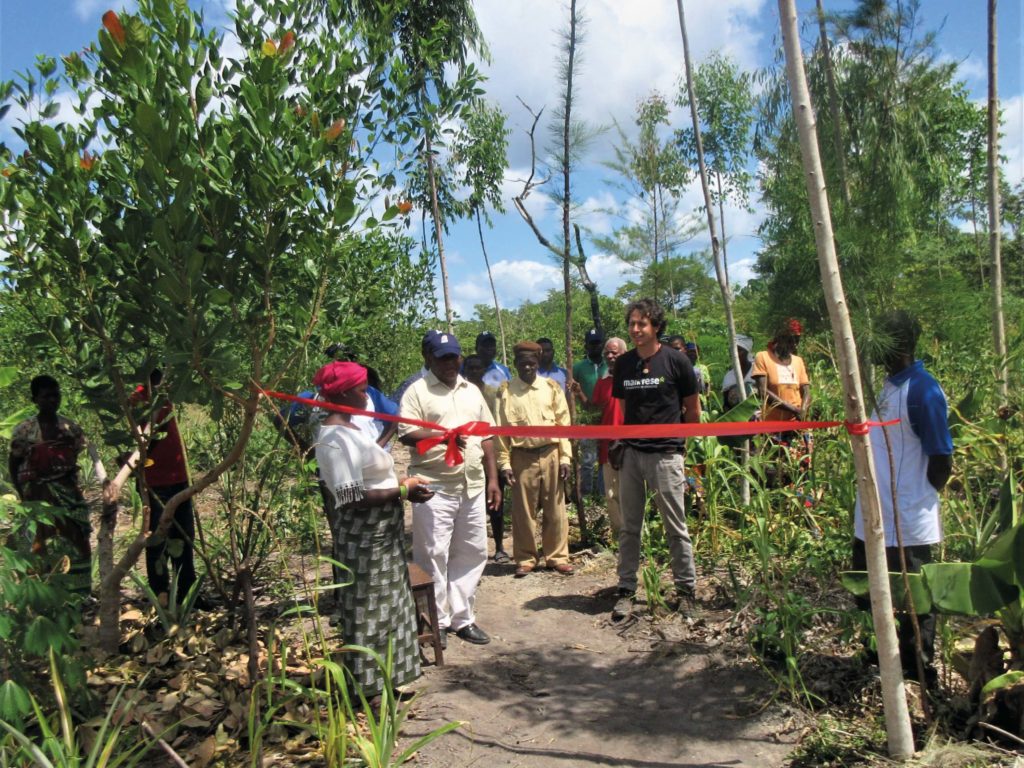 Ribbon cutting
Tests of the irrigation system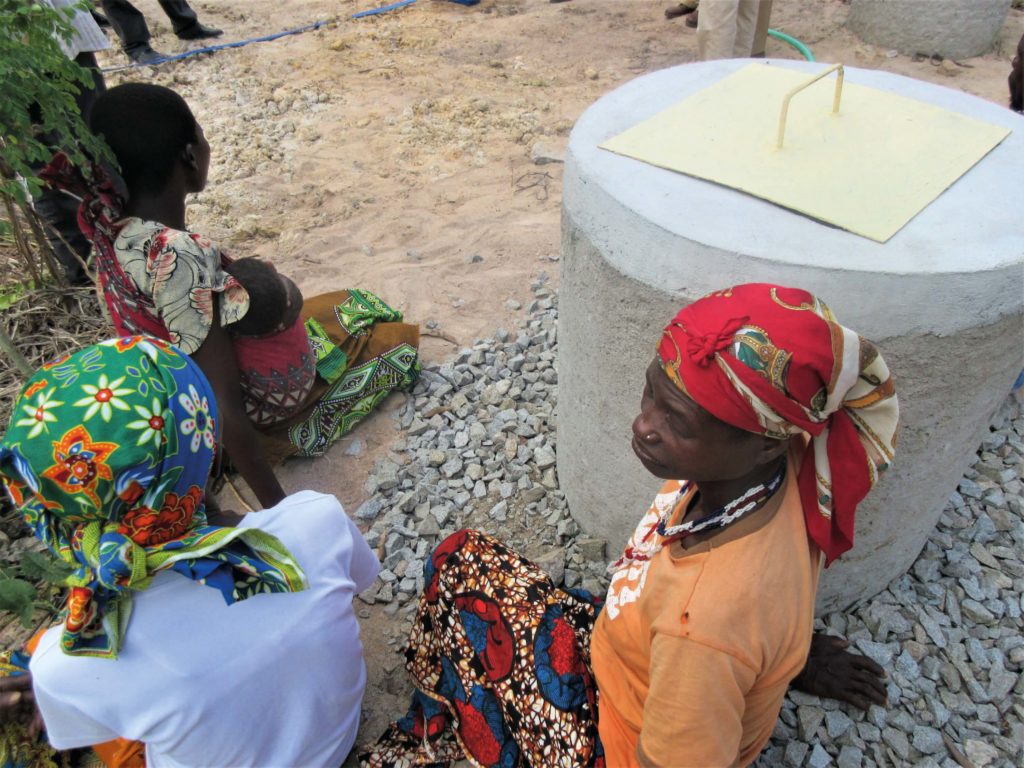 One of the 20 wells delivered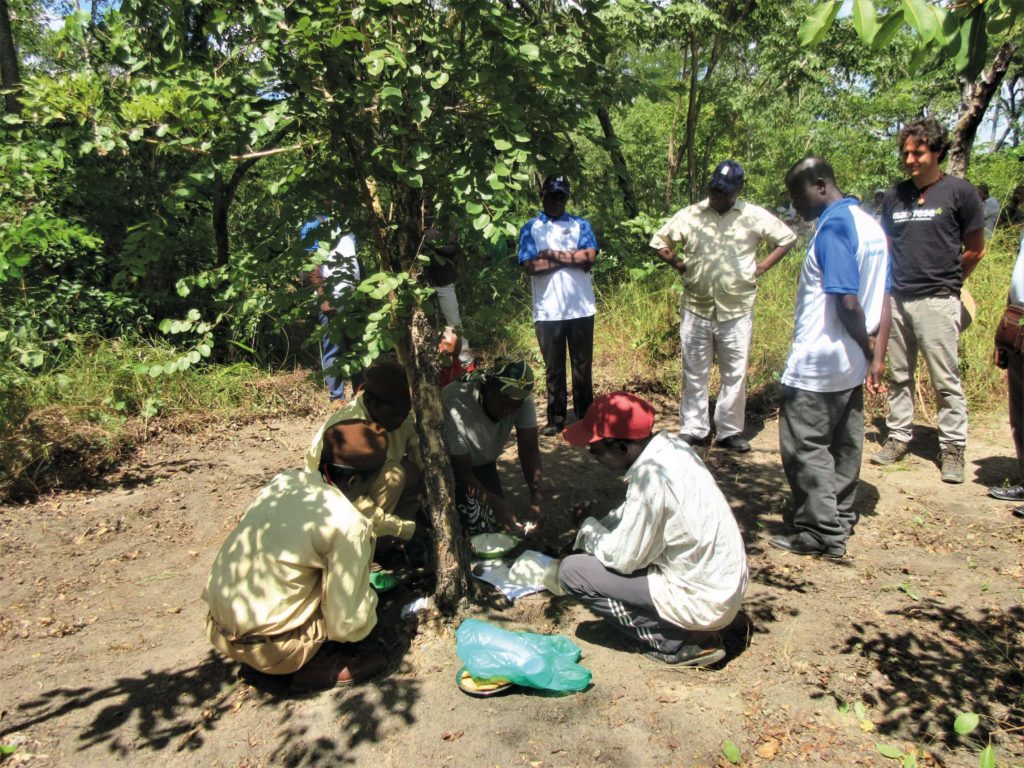 The mucutu ceremony in which food and wine are offered to cheer up the ancestors