The road to Kouba is lined with cashew trees. Along with cotton, the cashew nut is the great commercial crop of the area and is the symbol of the new globalization.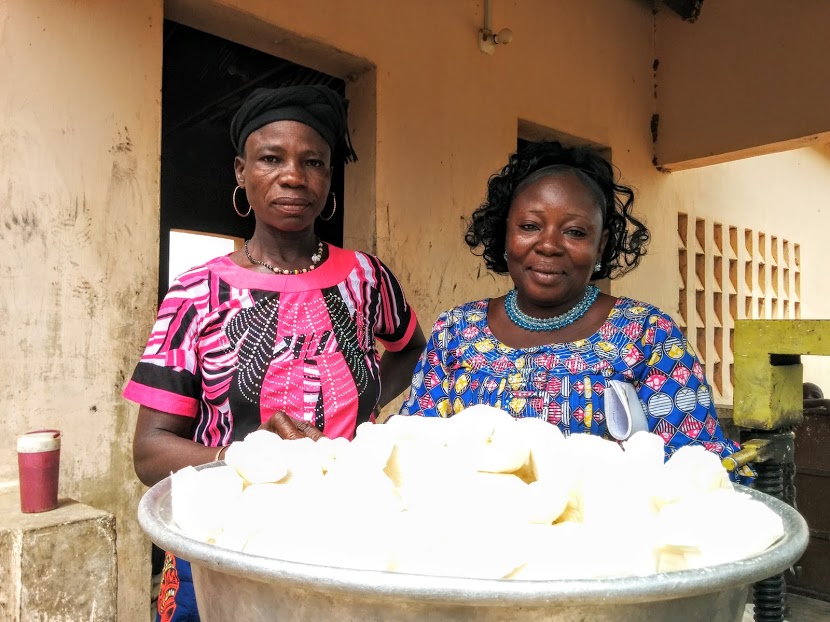 Dramane, the driver, tells us that cashew nuts are harvested in the villages by trucks serving large Indian and Brazilian companies.
Mani Tese has been present in Kouba for several years and the collaboration has allowed the five groups to grow to the point that they are now united in a federation. The meeting takes place in front of the new atelier for the production of gari, inaugurated last May, and the basins full of cassava ready to be transformed are lined up in the background.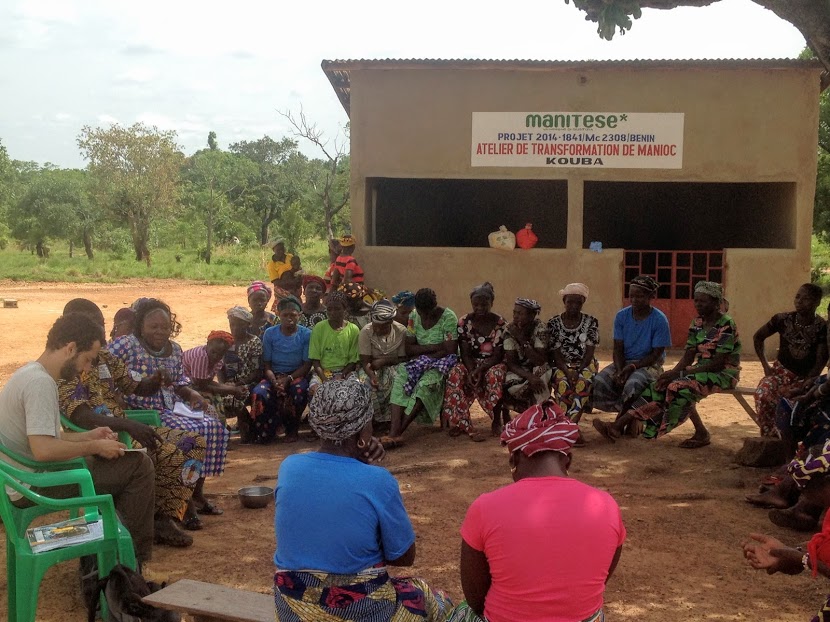 Here an interesting collaboration is being developed with Slow Food which, as part of the large 10,000 gardens in Africa project, will lead to the creation of a small vegetable garden next to the school that will allow children to significantly improve their diet.
The morning ends with an excellent lunch at the home of the president of the federation: a rice "pate" (similar to our polenta) with a spicy tomato sauce and seeds of a local pumpkin, together with the inevitable chicken.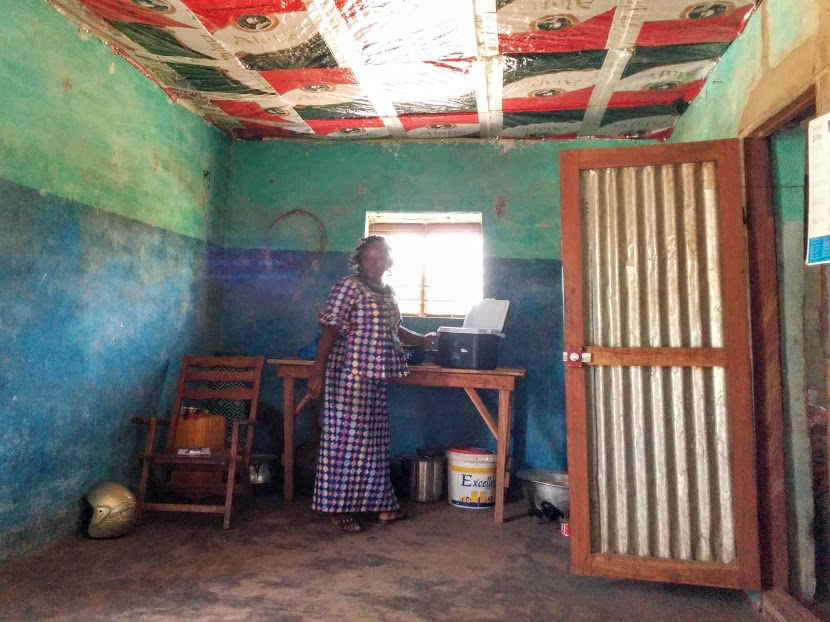 (Diary from Benin, Day 5 – Curated by Valerio Bini, Mani Tese's President, and Paolo Santagostini, researcher in geography and doctoral student at the University of Paris VIII)