Fatumata (invented name) is a girl victim of forced marriage and since October of the last year she has been a guest at the reception center for girls and women victims of gender violence and forced and early marriages in Bissau. The center is supported by Mani Tese as part of the "Free from violence" project funded by the European Union.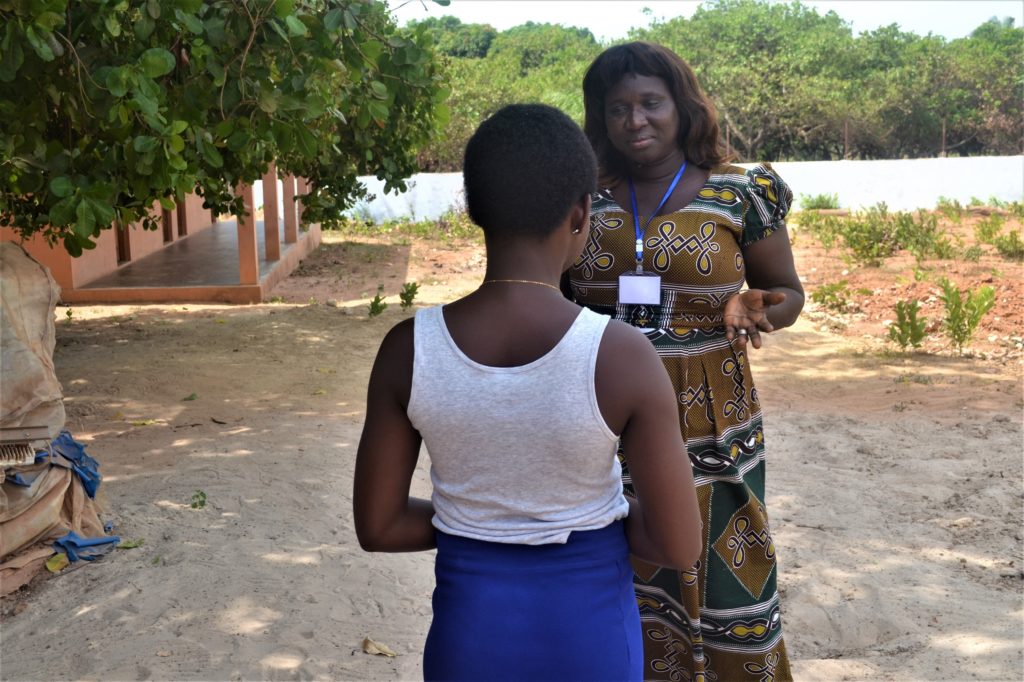 Fatumata comes from the south of Guinea-Bissau, an area that has one of the highest rates of forced and early marriages in the country, the causes of which are mainly linked to cultural issues and the inability of families to maintain the large number of children. In the case of girls, the "donation" in marriage today assumes a real source of income for the family and school dropout is very high, precisely because they are victims of early marriages, but also because they are employed in agricultural work and sometimes victims of ethnic rituals such as female genital mutilation. According to 2014 data, the percentage of women between 15 and 19 years old married to men older than 10 years on the national territory is 59.6%.
Fatumata told us her story.
"I was born in Bissau, where I lived the first years with my mother, my father and my three sisters.
My parents separated and my father went to work on the island of Bolama. We have not had any contact with him since then.
My mother was not working and had four daughters to support, so she decided to send me to live with my maternal grandmother in Buba, a city in the south of the country. I was 5 at the time, and everything was fine: my grandmother treated me very well, I attended kindergarten and I was happy.
The nightmare began at the age of 10, when my grandmother's sister came to pick me up to go and live with her in a village that was two hours away from Buba. This aunt of mine, however, beat me, yelled at me and made me work hard for hours and hours in the housework: I was the first to wake up and the last to go to sleep [i].
I wanted to go back to school like other girls and, after much insistence, my aunt finally signed me up, but I didn't even have a notebook. To pay for the teaching materials, clothes and what I needed to go to class, I was sent to collect cashew chestnuts in the fields.
Despite my tiredness, I regularly attended classes, but at the age of 15, one day, around 5 in the morning, my aunt, my grandmother and some other women from the village came to pick me up to take me away. "Where are you taking me and why?" I asked. "We are taking you to your husband." Was the reply.
At first I thought it was one of my aunt's children… Instead it was her husband, a 70-year-old man. I started crying and screaming. The women started hitting me on the feet, on the back and all over my body. Then they cut my hair and dressed me as a bride.
In the six days leading up to the wedding, I never let that man touch me. My mother was called to Bissau to attend the ceremony, but as soon as she saw me she started crying and ran to Buba to report it to the police.
So the policemen came and took the perpetrators away, but the trial is still ongoing and my mother has received threats for going against the family's decision.
That is why they took me to the shelter for victims of violence, to protect me until the situation gets better. It seems that now, after 4 months, it is and I should go back to my mother in March.
At the reception center I am continuing to attend school and I am following the cooking and tailoring courses. My life has changed a lot since I came here, because they are helping me to be a better person, to think that I can have a future together with my mother and one day have a profession. I wish to continue studying to become a doctor.
I would like to say to all parents that they must not allow their children to be removed from their families in order to be raised in conditions of slavery and to all those who force a girl to marry against her will that they should be punished according to the law ".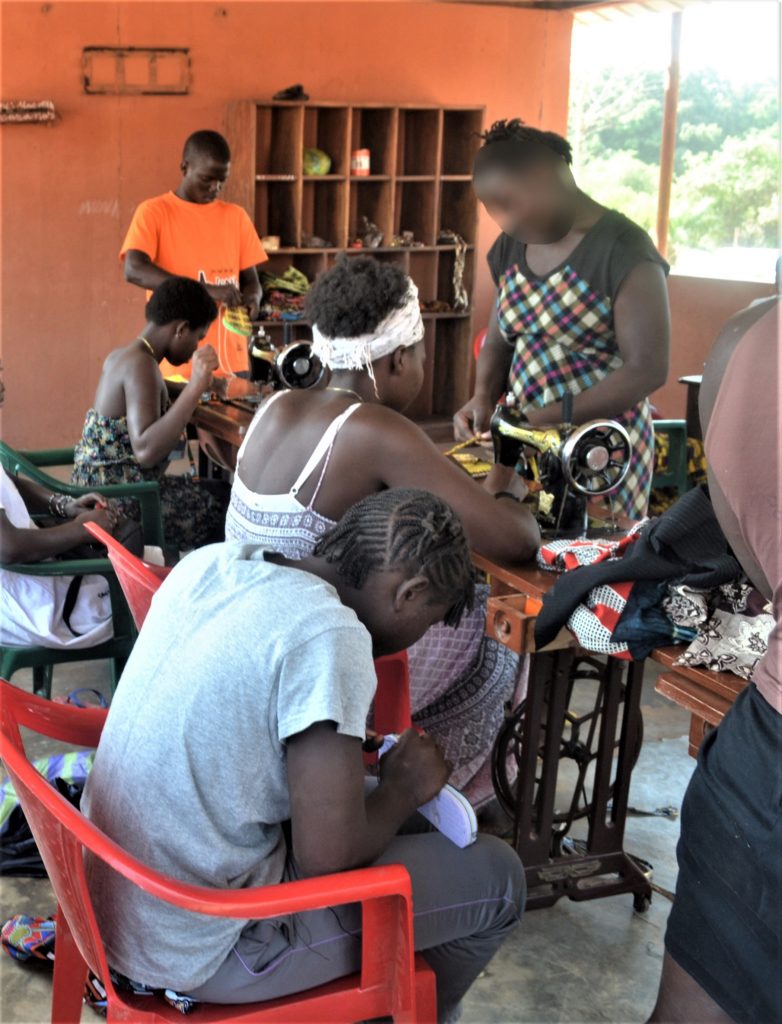 Djenabu Balde, social worker of Mani Tese, says that Fatumata will return to the family after a reintegration process already started within the center, with the accompaniment of Mani Tese and according to a life and family plan designed for her.
---
[i] The phenomenon Fatumata talks about is that of the "minino di Kriason", children who are "entrusted" to other families because they are unwanted or for lack of means of support, who use them in work or in forced services that border with slavery. According to UNICEF data from 2014, more than one in 3 children in Guinea-Bissau between the ages of 5 and 17 is employed in economic activities and of these 85% in unpaid jobs. The main workplaces for children are family plantations (71.1%).
For March 8 – International Women's Rights Day – choose a solidarity gift and support our projects: https://regalisolidali.manitese.it/dettaglio.php?prodotto=padrone-del-proprio-destino