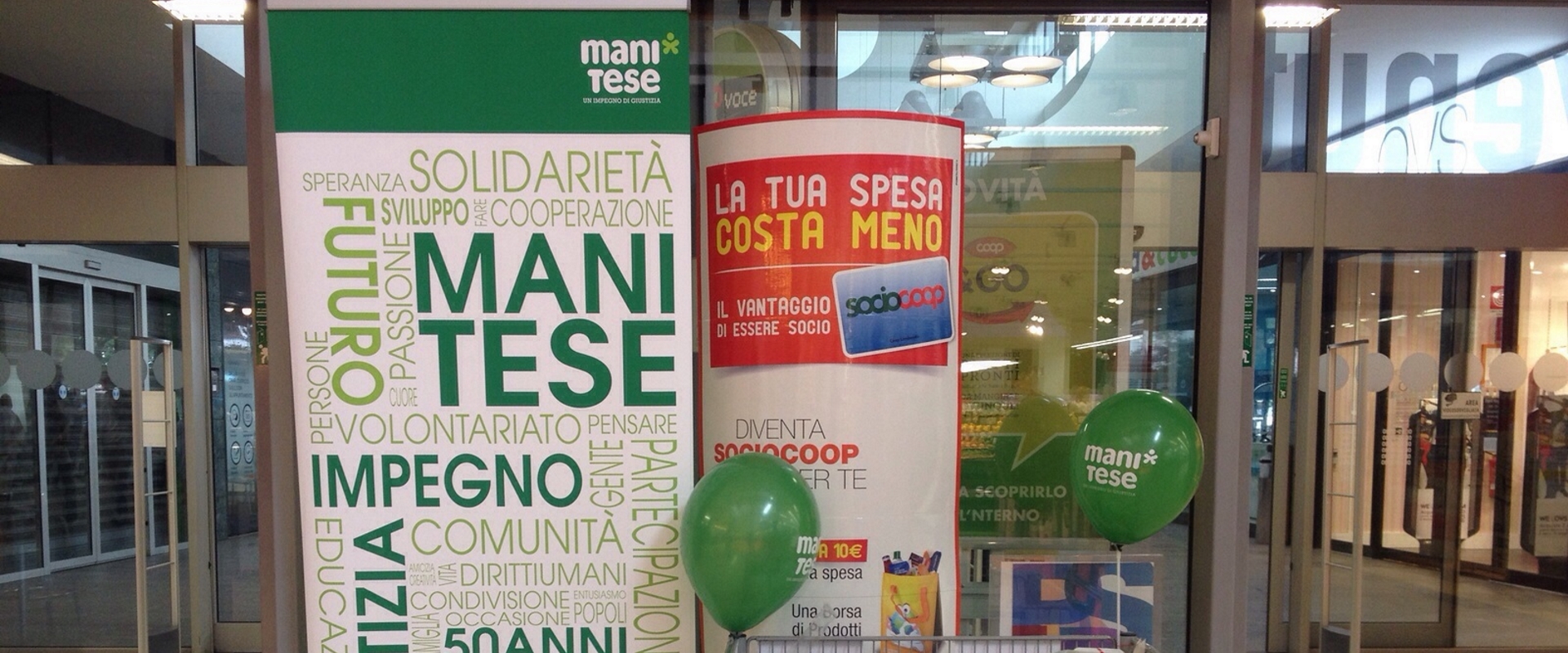 Coop Lombardia, is one of the 7 big consumer co-ops (autonomous associations of consumers united voluntarily to meet their common needs and aspirations) part of the Italian COOP network. Coop Lombardia is present and operates in the North of Italy, more specifically in the Lombardy region (main city Milan).
It was born in 1984. The birth consisted of the merger of three cooperative realities: Uni-Coop Lombardia in Milan, Union of Consumer Cooperatives in Cremona and Coop Consorzio Lombardia in Pieve Emanuele (created for warehouse management).
Coop Lombardia, in the choices and initiatives it undertakes, is inspired by the principles and values set out in the "Charter of Values of Consumers' Cooperatives". To implement the objectives contained therein, Coop Lombardia has set up its own Corporate Ethics Committee.
Mani Tese since 2014 adheres to the annual initiative, promoted by Coop Lombardia in collaboration with the Italian Donation Institute, "A hand for the school", combining its commitment to justice with the work and social responsibility of Coop Lombardia and the generosity of its customers. Thanks to this initiative, we collect school supplies for children benefiting from our projects, in Italy and in the southern hemisphere.
The partnership with Coop Lombardia continues with support for the I Exist Campaign through the new points catalogue. The members will be able to donate their points in favor of Mani Tese's project in India, against the exploitation of child and migrant work in the textile industry in the southern state of Tamil Nadu. Coop Lombardia will double the contribution.