In Cambodia, Mani Tese has been supporting the Damnok Toek association for several years, which welcomes children who are victims of trafficking and abuse to its center, to rehabilitate them and reintegrate them into their families.
With the global spread of the Coronavirus, in addition to the usual activities of the Reception Center, Damnok Toek is also adopting measures to contain the infection in order to protect the children and the staff of the association.
An adequate knowledge of the virus and prevention methods are certainly among the most important things and for this Damnok Toek has organized a training for the staff and two meetings for children regarding general information on Covid-19 and hygiene and protection measures to be adopted during this period. If the first meeting was also an opportunity to talk a little about this situation with the children, the second meeting was much more practical and concrete to learn, even by playing, the rules to follow.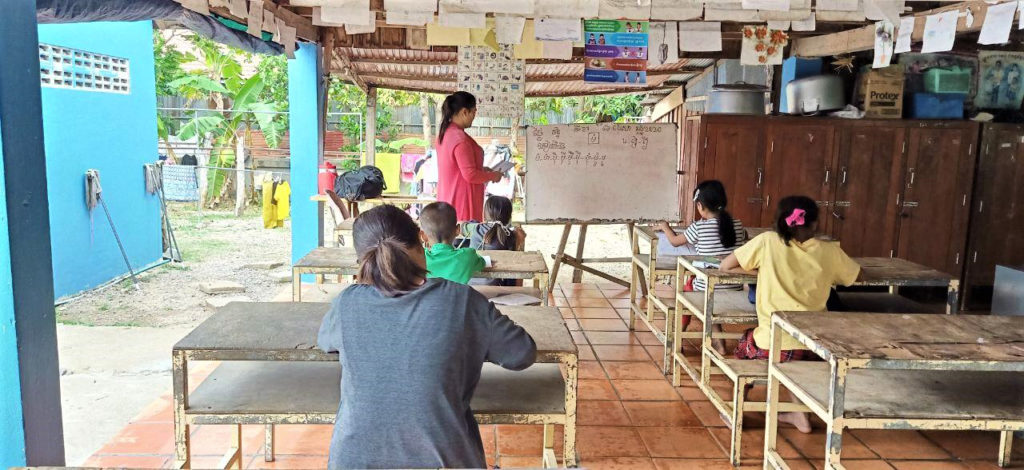 The available prevention and protection materials were then distributed to staff and children and 3 months of food supplies were purchased to avoid the risk of price increases and / or food shortages.
The usual activities of the Reception Center such as handicrafts, art therapy, psychological support and psychological assistance meetings will continue to take place, obviously respecting the physical distancing that appears today as the main measure to contain the contagion.
Here are some photos of the training sessions with staff and children and the distribution of food and prevention and protection materials.
Find out more about the Children Safe in Cambodia project and make a donation if you want to support the Damnok Toek shelter: https://www.manitese.it/en/project/children-safe-in-cambodia