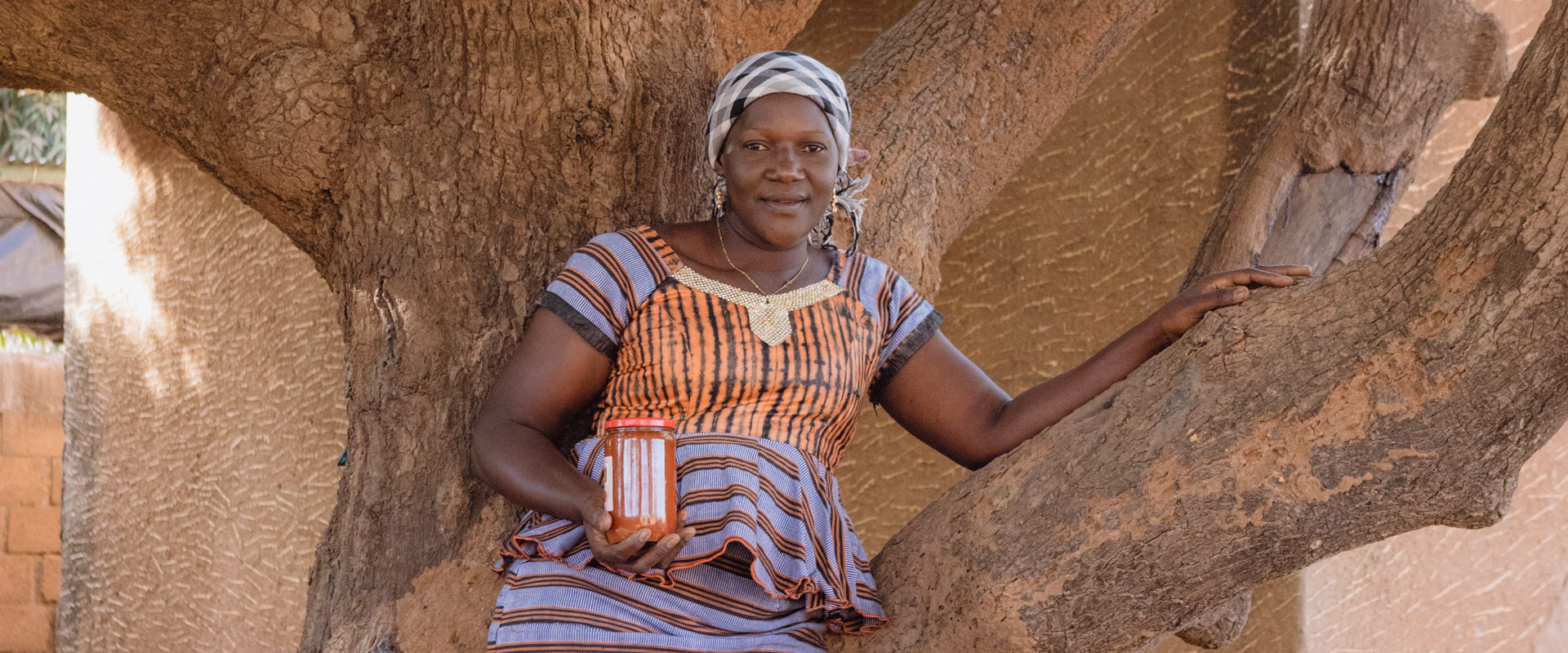 SARINA'S PRESERVES

Text by Cosimo Bizzarri
Photos Matteo de Mayda
Seven in the morning. Koudougou outskirts. About ten women are bent over a tomato field. They fill a dozen crates, then before the sun is high in the sky they get on the back of a mototaxi and go back to the city.

"There are times of the year when many tomatoes are produced, which are largely thrown away because there is not enough demand", says Sarina Yameogo, the president of the Beonere association of Koudougou, "this is where the idea of making preserves came from".
Today the association has 25 women and five young people, who work hard in the headquarters, consisting of a small warehouse and a large fenced yard, in the middle of which stands a shea tree. It is a very organized production process: one group is in charge of washing the tomatoes, another to cut them, yet another to crush them until they are pulp. Other women take care of sterilizing the jars and boiling the preserves.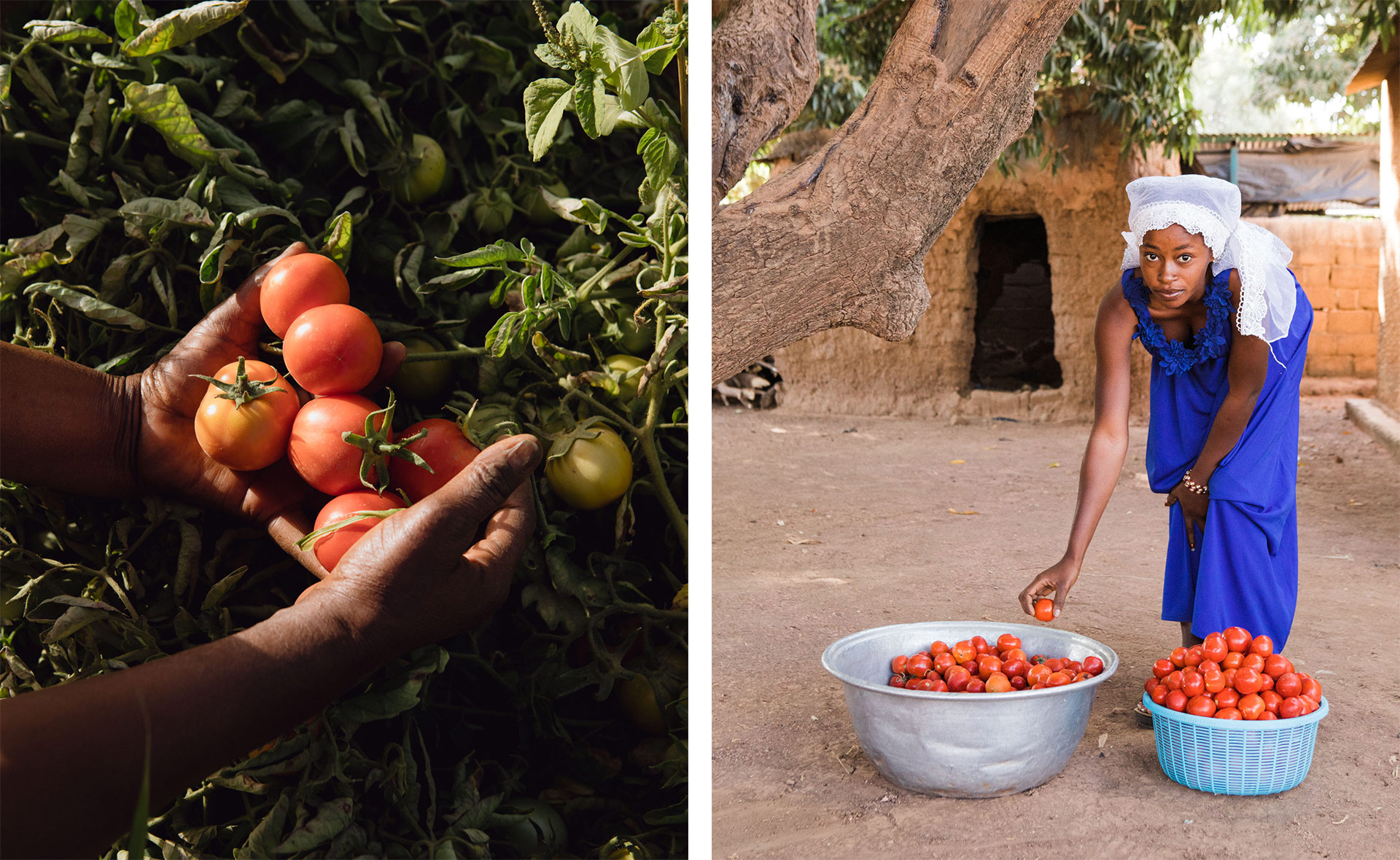 To pass the tomatoes, Sarina and her companions so far have to go to another area of the city, where for a few francs they rent a special car for a few hours. In the future, with the financing obtained through Mani Tese, they will have a tomato press machine of their own, which will allow them to save time and money.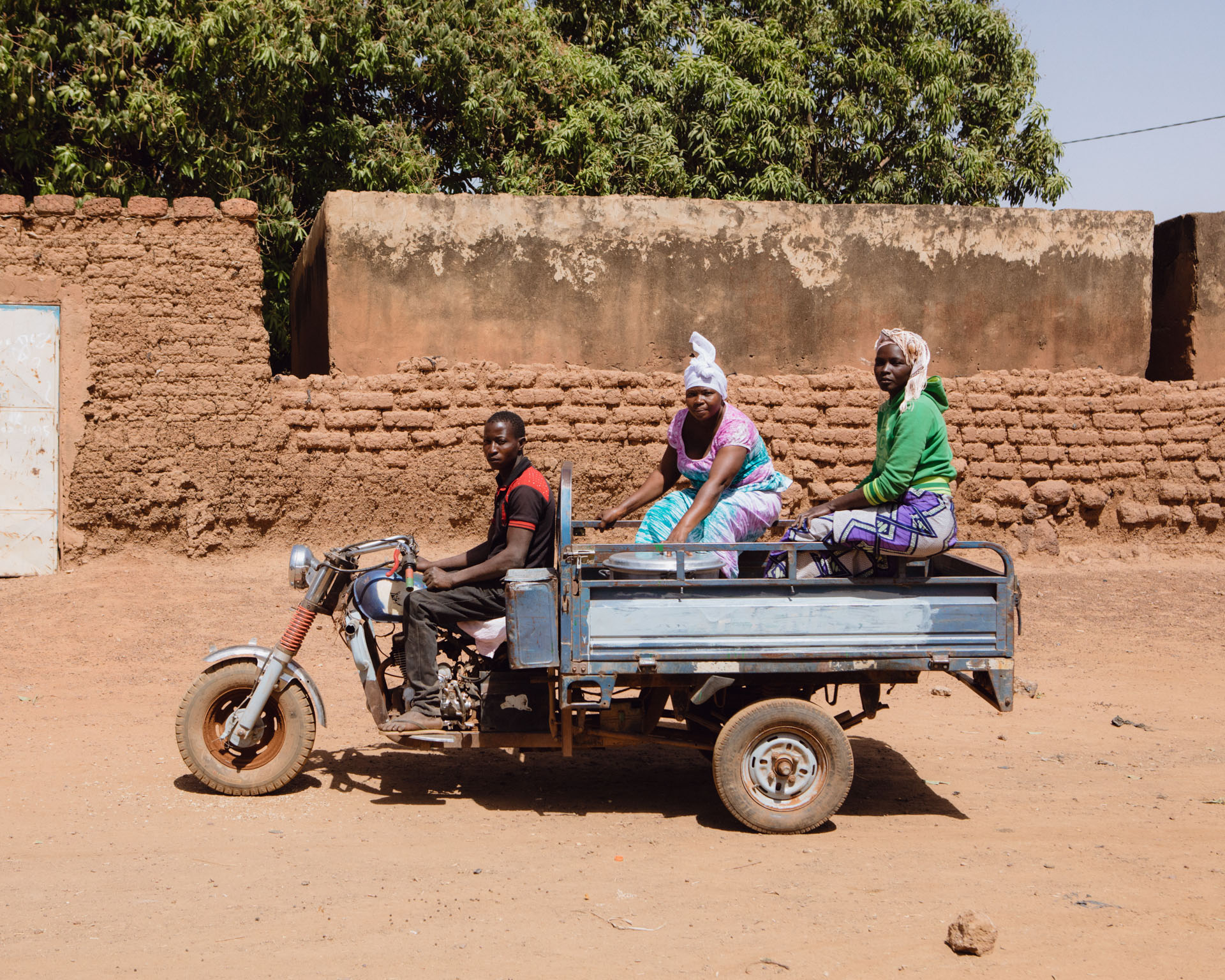 It is not the only tool that Mani Tese is helping them to buy: if the project goes well, the next planned purchases are a motorcycle taxi and a shelter under which to work, sheltered from the wind. In addition to material aid, there are also some training courses for entrepreneurship, which Sarina follows with enthusiasm.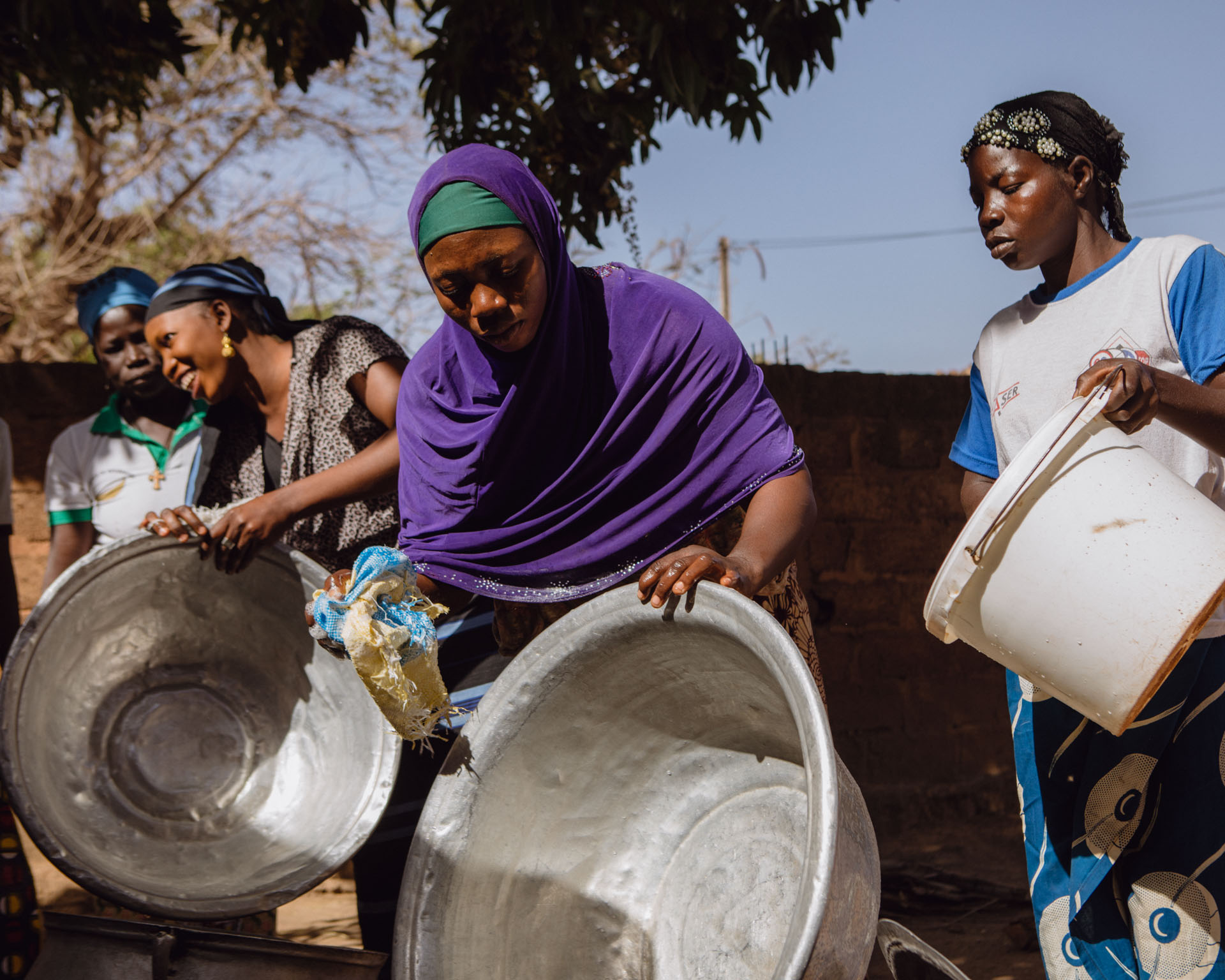 Today the sale of tomato puree in the markets, supermarkets and restaurants of the city empowers young people and allows women to become more independent, participating in the maintenance of their families, but Sarina's dreams go further.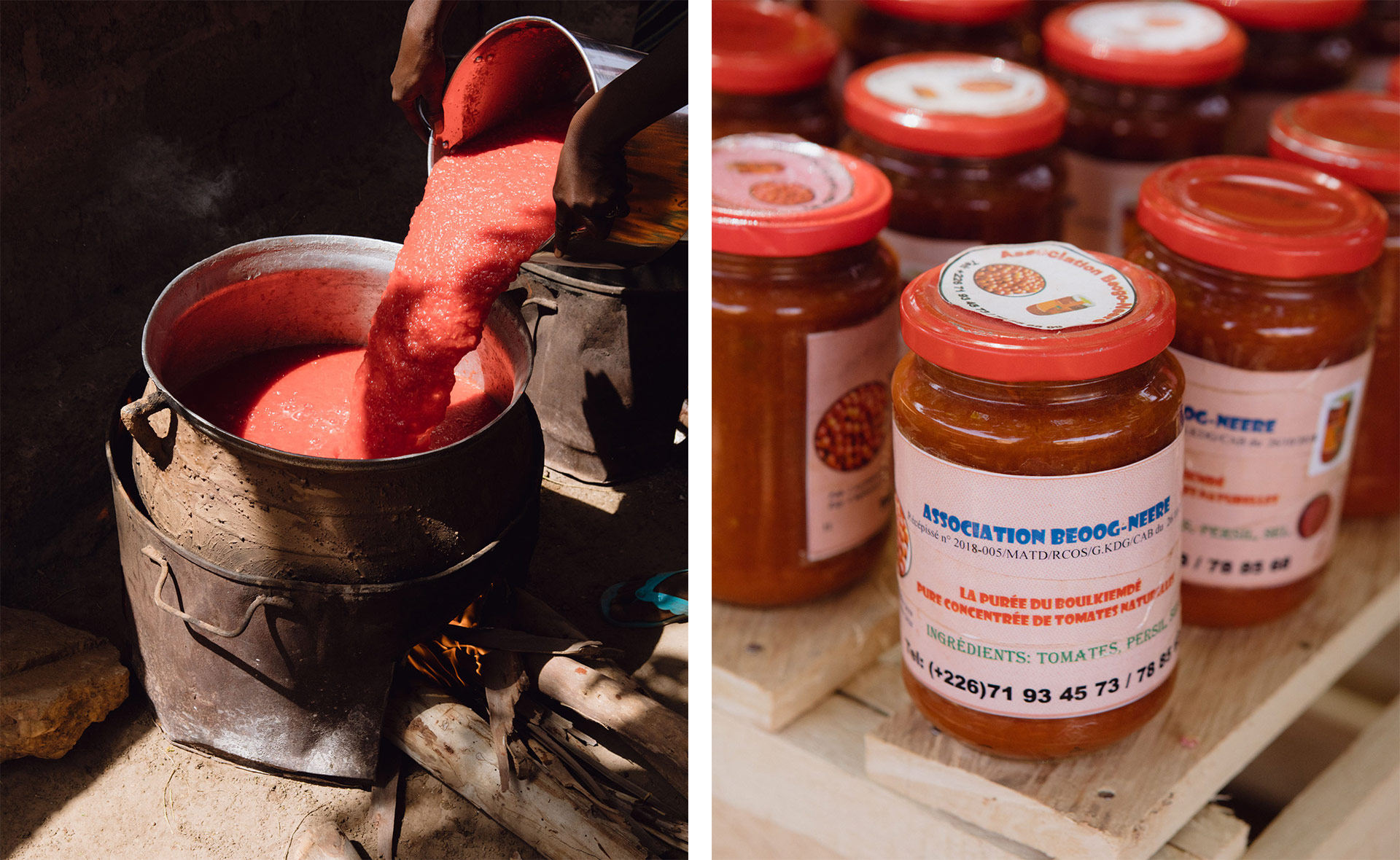 "I hope that the association grows and that it can supply all the cities of Burkina Faso and also abroad", says Sarina, as she prepares to close the office after a long day of work, "as far as I'm concerned I would like to build a house, at a height from which I can see everyone from my balcony".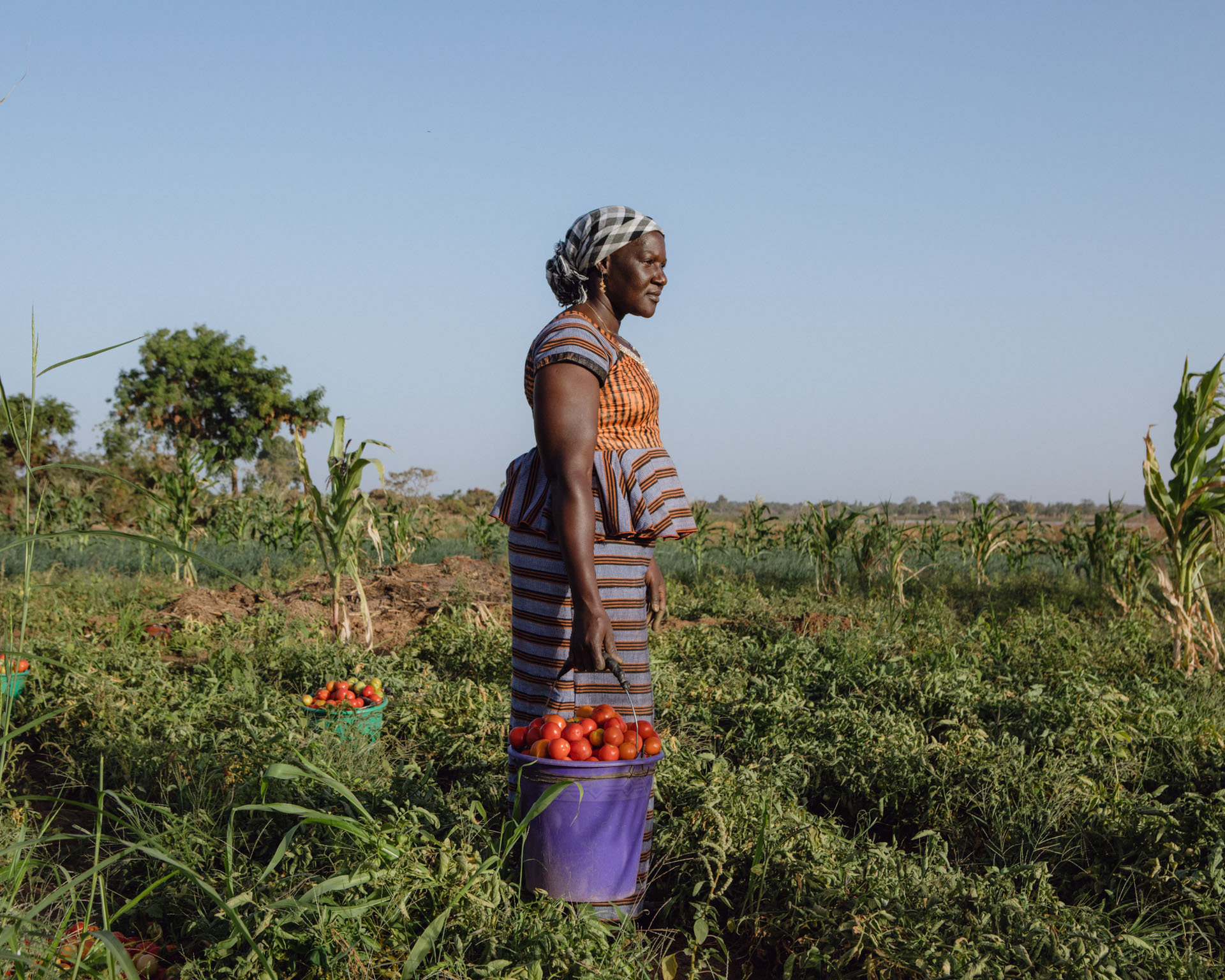 Sarina Yameogo, 42, president of the Beonere association