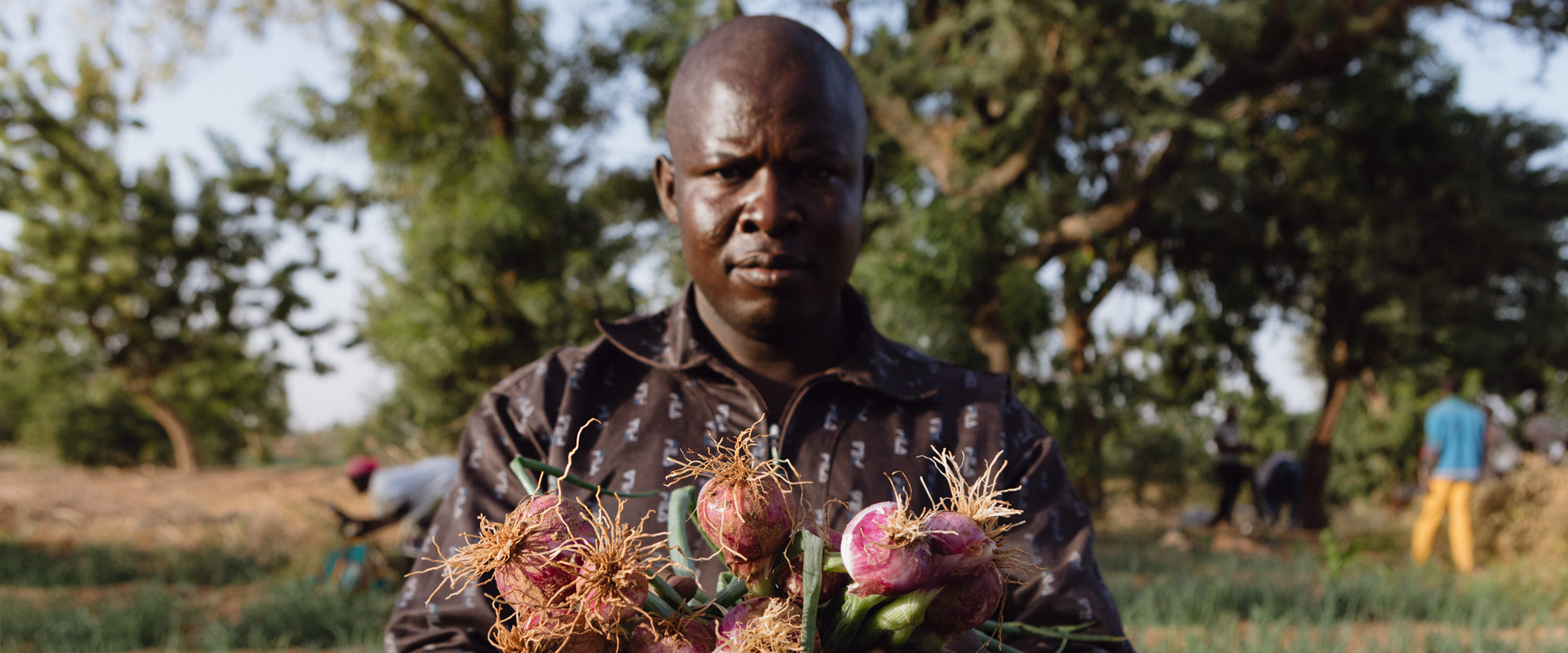 MOUSTAPHA'S ONIONS

Text by Cosimo Bizzarri
Photos Matteo de Mayda
Around Ouagadougou, the capital of Burkina Faso, the brousse stretches flat and silent: a barren savannah, swept from November to March by the Armattano, a wind coming from the Sahara, which covers trees, animals and people with red dust.
Those who enter the Loumbila area in the Armattano months might think that this land is just an outpost of the desert, dry and inhospitable. And instead, after a bend, it happens to come across an artificial dam and shortly afterwards into hectares of cultivated fields, geometric and very green, on which dozens of men and women are bending over to work.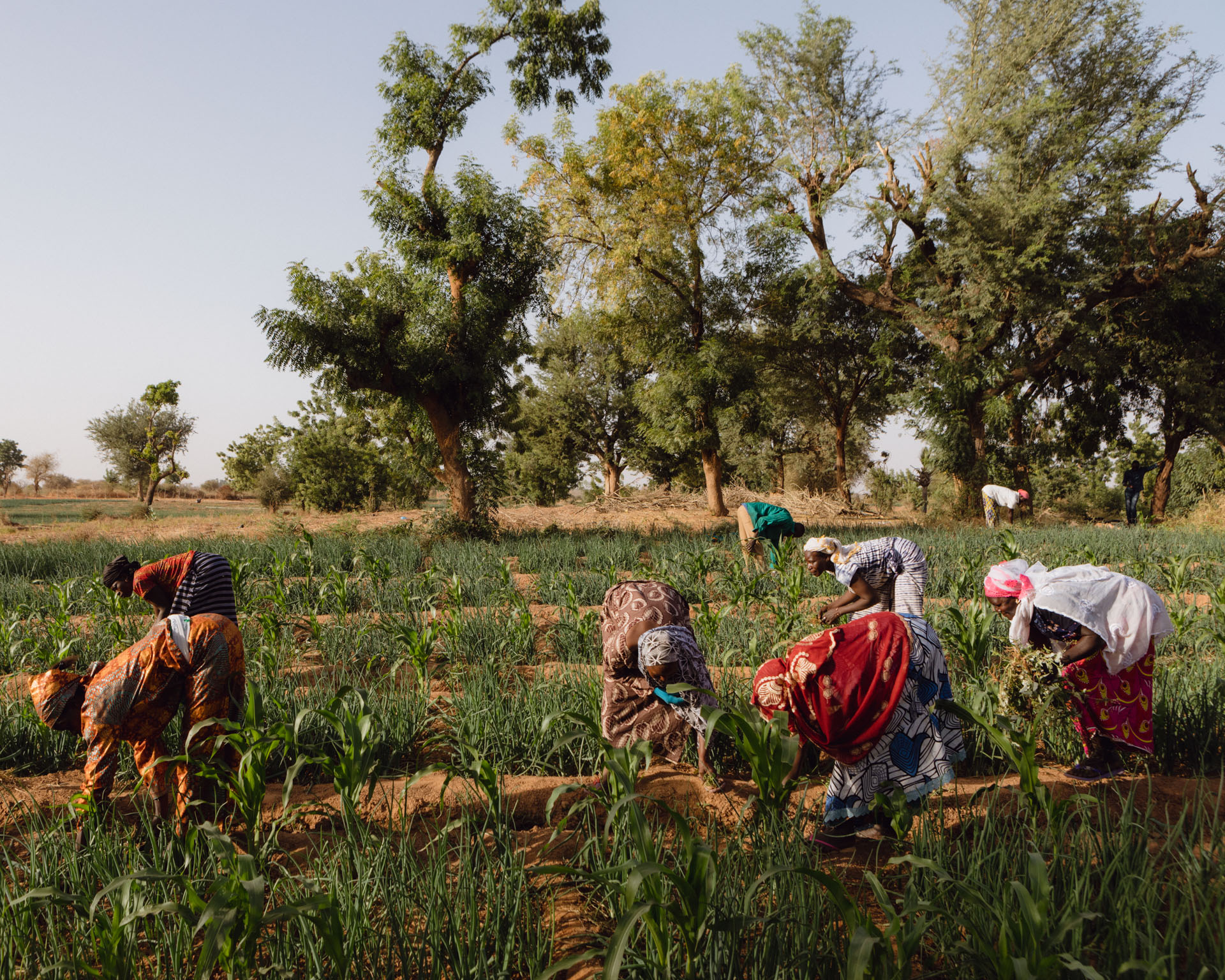 "We are farmers", explains Moustapha Konseiga, 30, president of the Nanglobzanga cooperative which operates in the Loumbila area, "Here we grow onions. This variety is superior to the white one, because it does not rot under the sun".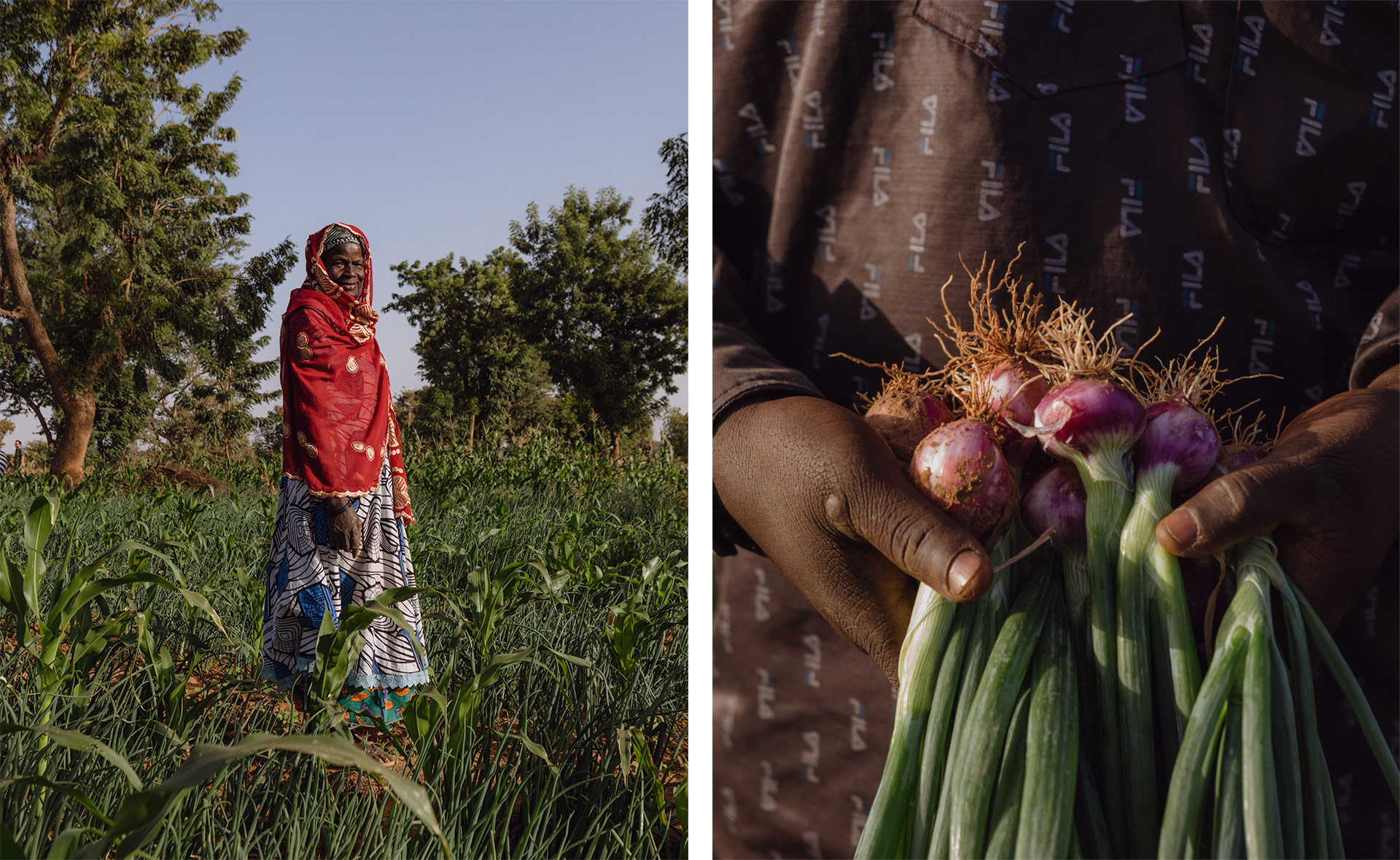 After harvest, the onions are left to rest in the shade and then sheltered in a warehouse, which was built thanks to the support of Mani Tese. Thanks to this, the cooperative is able to sell them later in the year, when the demand rises and the revenue is three times higher.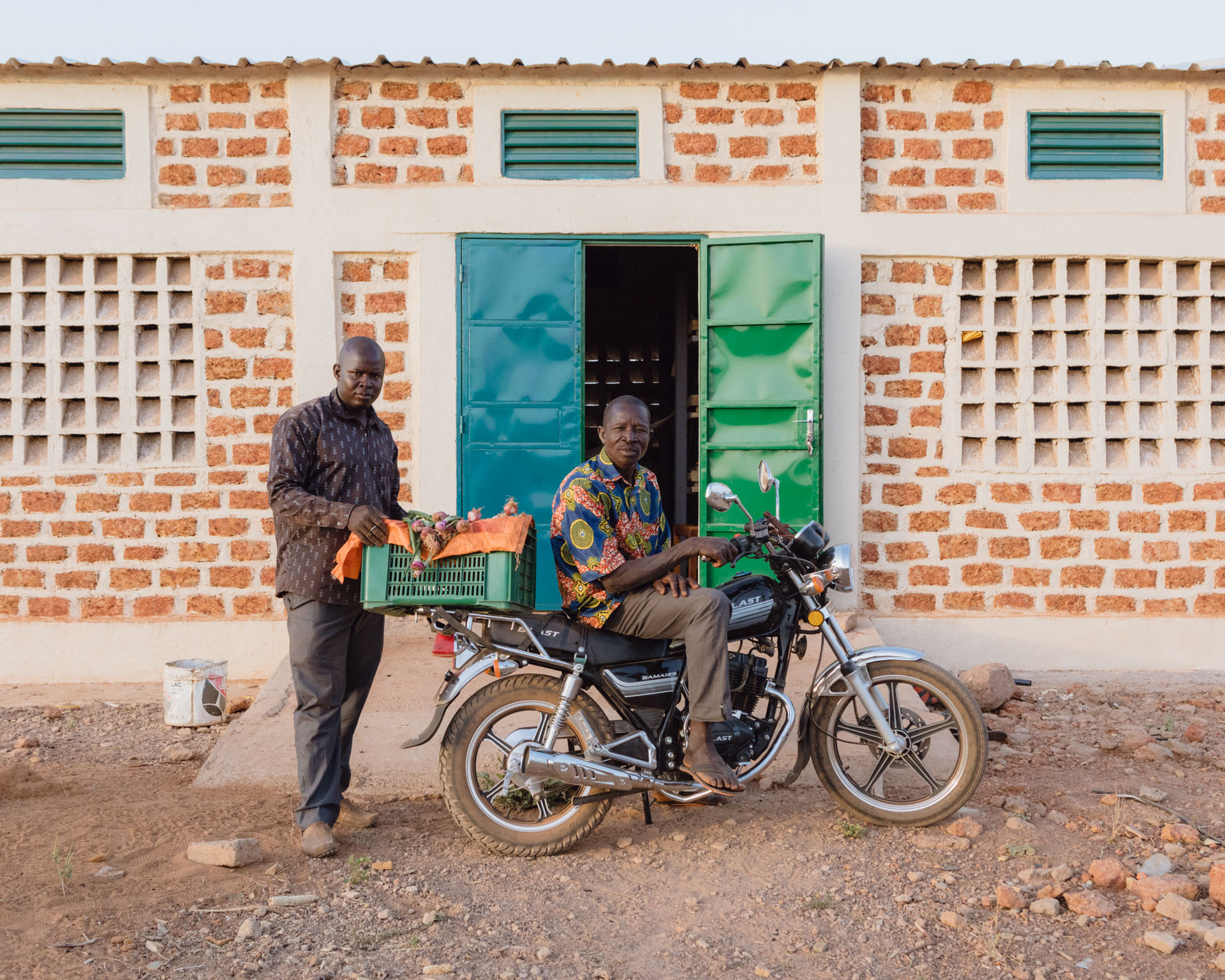 Mani Tese also helped Moustapha and his associates buy seeds and animals that produce fertilizer, learn composting techniques, and build a tank and pipes to irrigate the fields.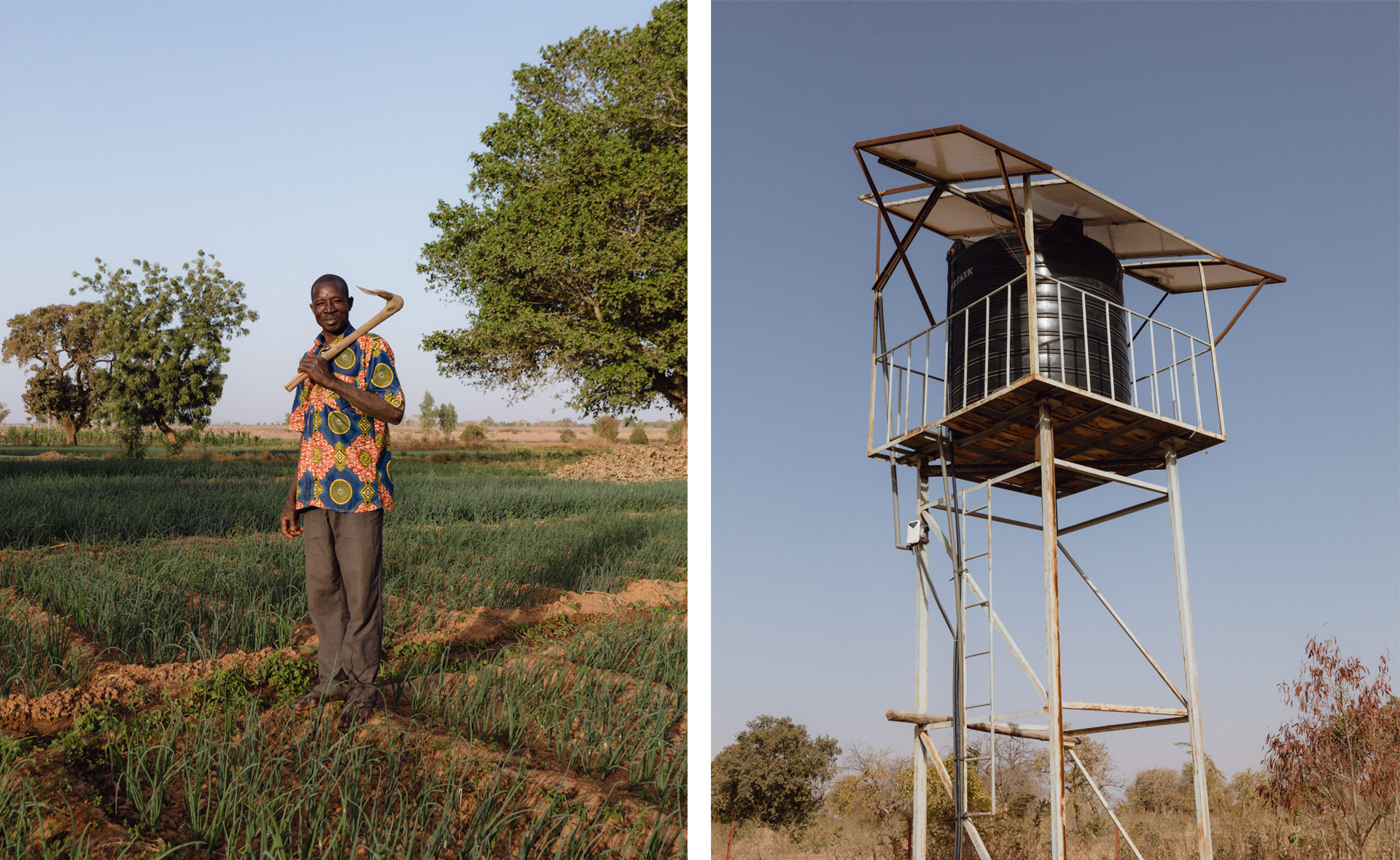 According to Moustapha, the Nanglobzanga cooperative will diversify its products in the future and start distributing them directly. This could allow its members to get out of poverty once and for all. But the road is still long and, above all, arid.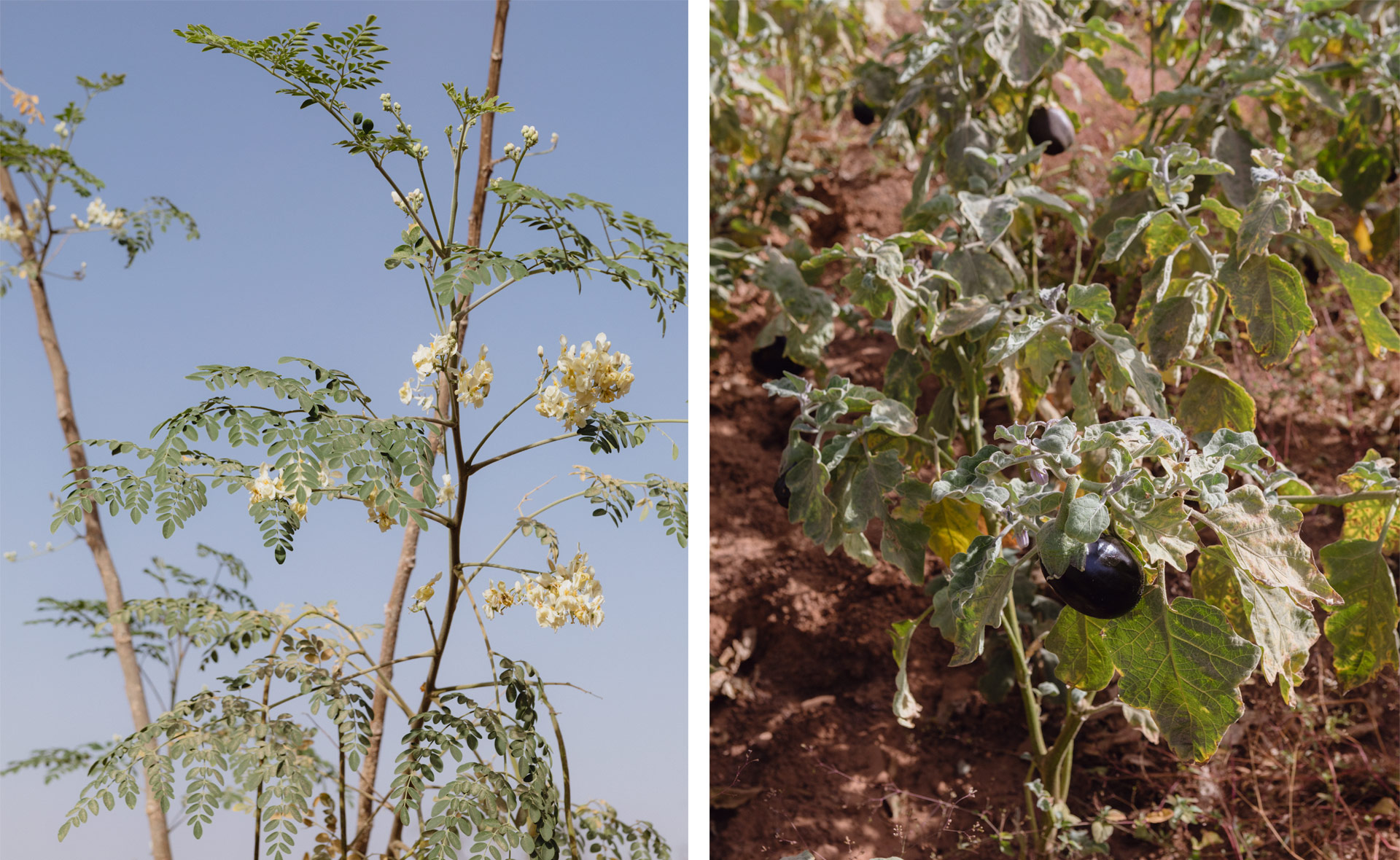 Other products grown by the cooperative are moringa and aubergines
"The greatest difficulty remains the lack of water", continues Moustapha, before bending down again to pick a bunch of onions. "In the driest months we are forced to leave the fields. If we had access to water, we could work continuously, all year round".