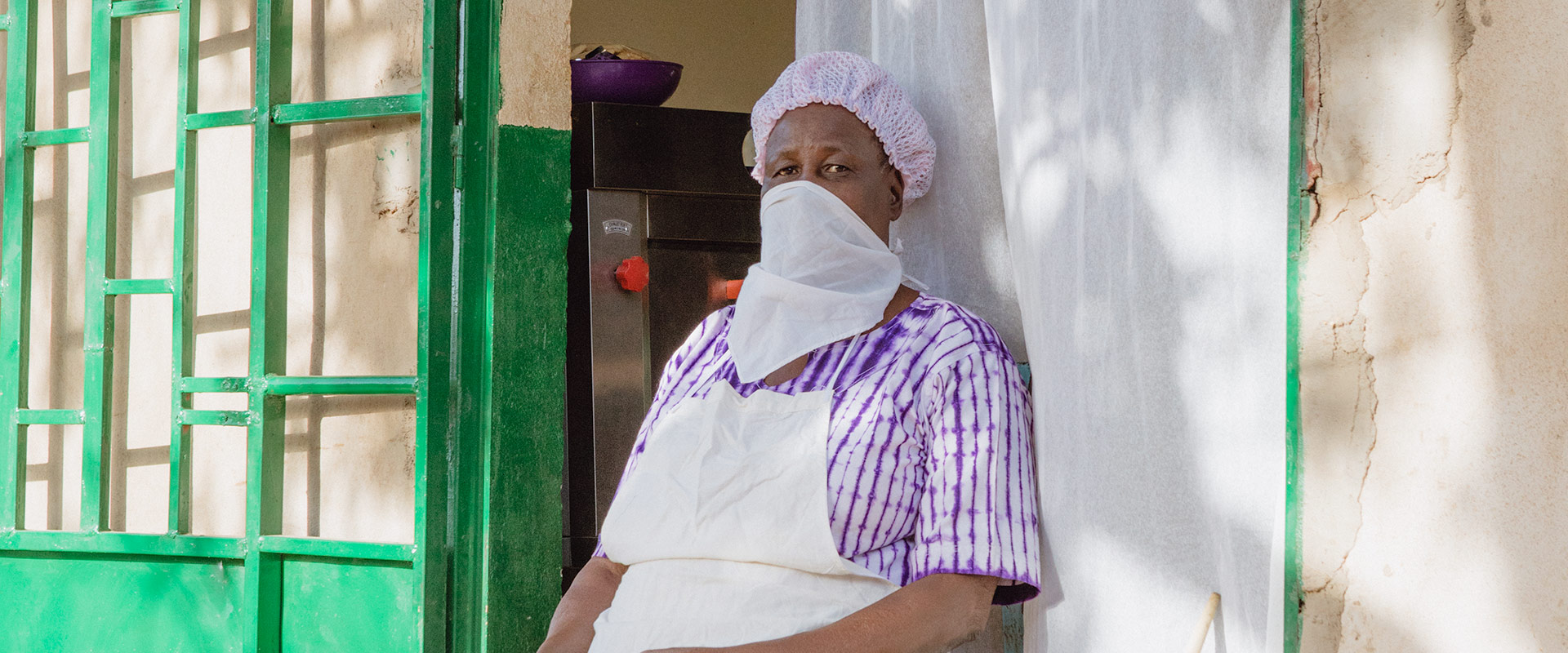 JEANNE'S COUSCOUS
Text by Cosimo Bizzarri
Photos Matteo de Mayda
A broad smile, with a few teeth, opens on Jeanne's face as she hands a parcel of couscous to a woman from the neighborhood. The customer extracts a few francs, thanks her and walks along a red earth road on the outskirts of Koudougou.

Jeanne Collogo, 61, returns to the shop where she sells the products of her association. It was founded in 2005 and is called Zeemstaba, which in moré - the local language - means "intended for the work", but also "intended for the group". It is a collective of about fifteen women of all ages, who have decided to work together to face common difficulties.
"Before founding the association I was a farmer in the savannah", recalls Jeanne, "Then urbanization and privatization reduced the arable land, so we decided to leave the work in the fields and found the association".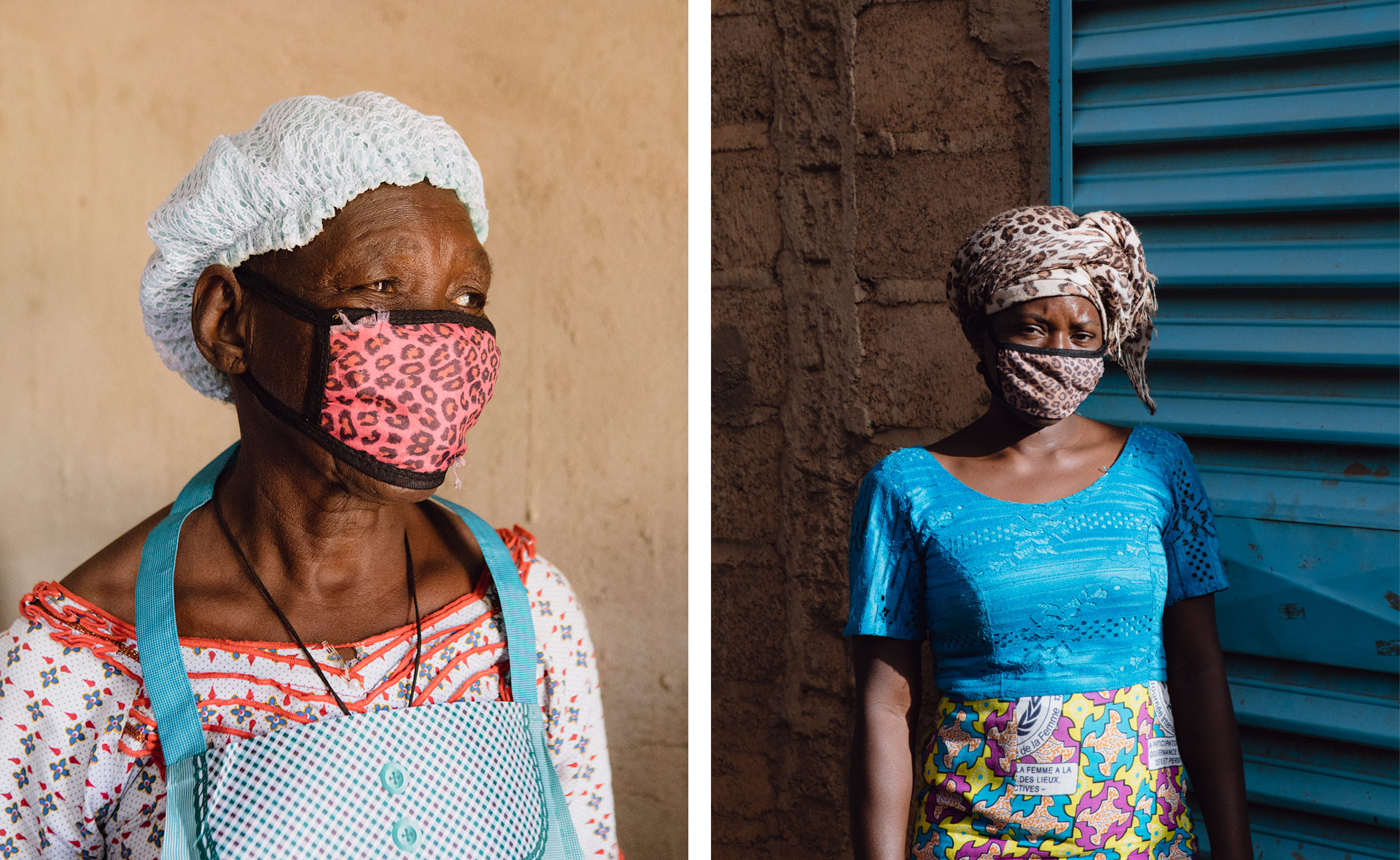 Local markets were flooded with products processed elsewhere, so Jeanne and her companions decided to create a small company that processes and packages the products of the area. The raw material is cereals, which they buy in local markets to prepare biscuits, couscous and corn spaghetti.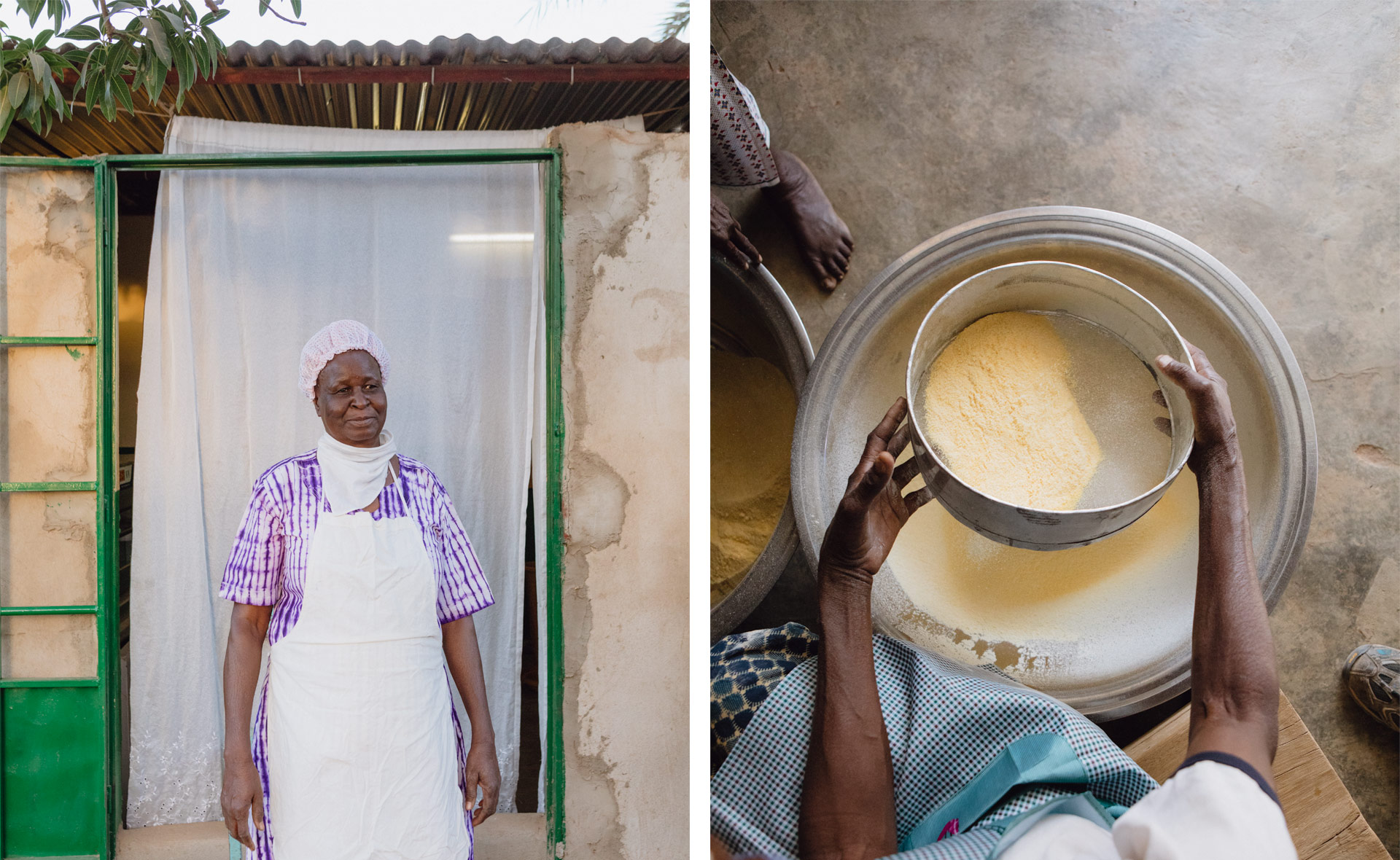 The main obstacle is the lack of transformation tools. This is where Mani Tese came into play, which through a loan provided Zeemstaba with a professional stove for couscous, an oven for baking cookies and a stainless steel table, as well as a series of training meetings that has remained etched in Jeanne's memory.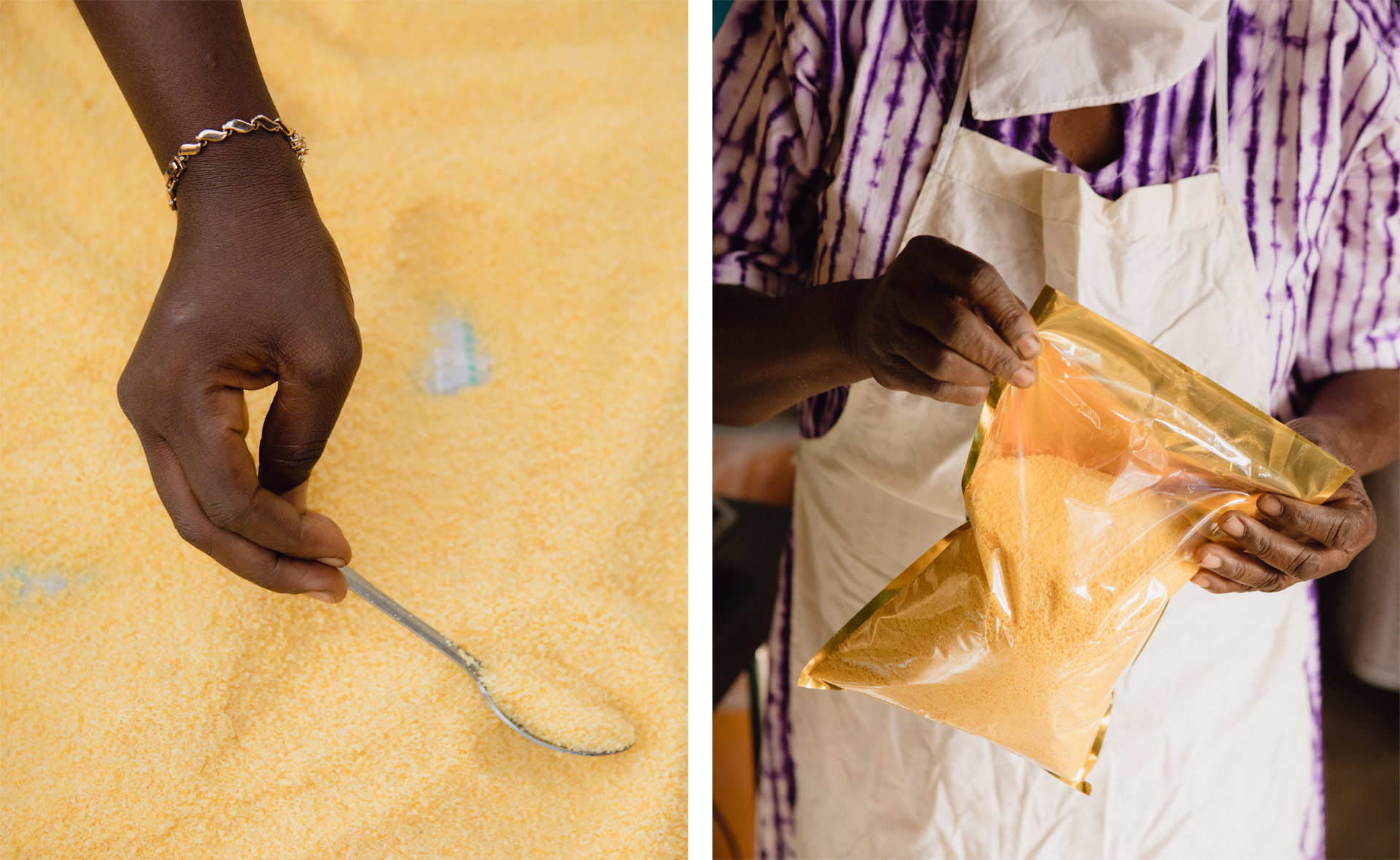 "My favorite moment is sharing experiences", says Jeanne, as she watches the younger women baking a pan of cookies, "I hope Zeemstaba will become a training center for unemployed young people, women and graduates and a facility that creates jobs for the generations to come".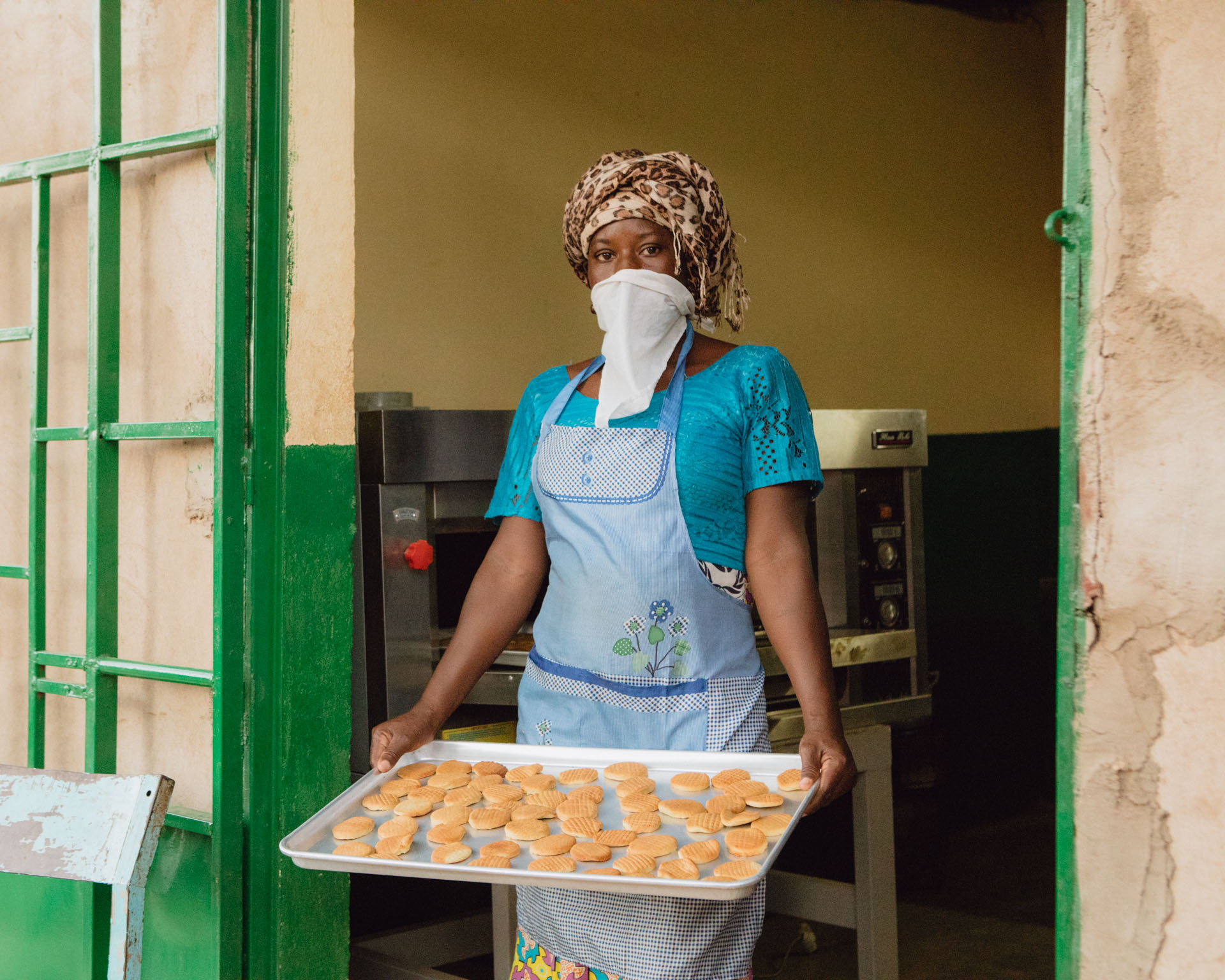 As the sun quickly descends on the Godin neighborhood of Koudougou, the women of Zeemstaba clean the stove and sweep the yard, before walking home, where their children and families await them. "When I am gone, I would like my knowledge to continue to help others", adds Jeanne before following them.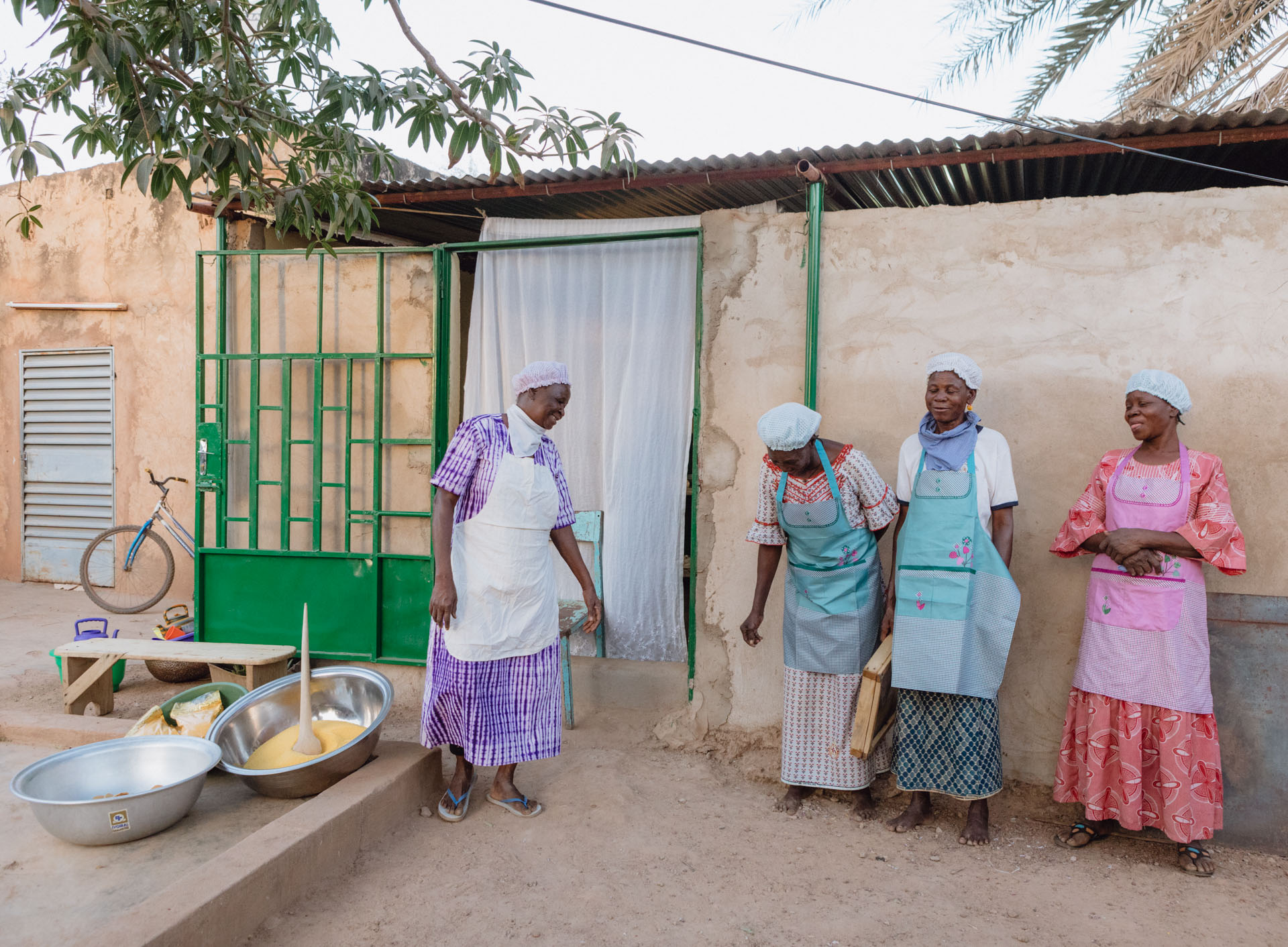 The women of Zeemstaba at the headquarters of the association in the city of Koudougou