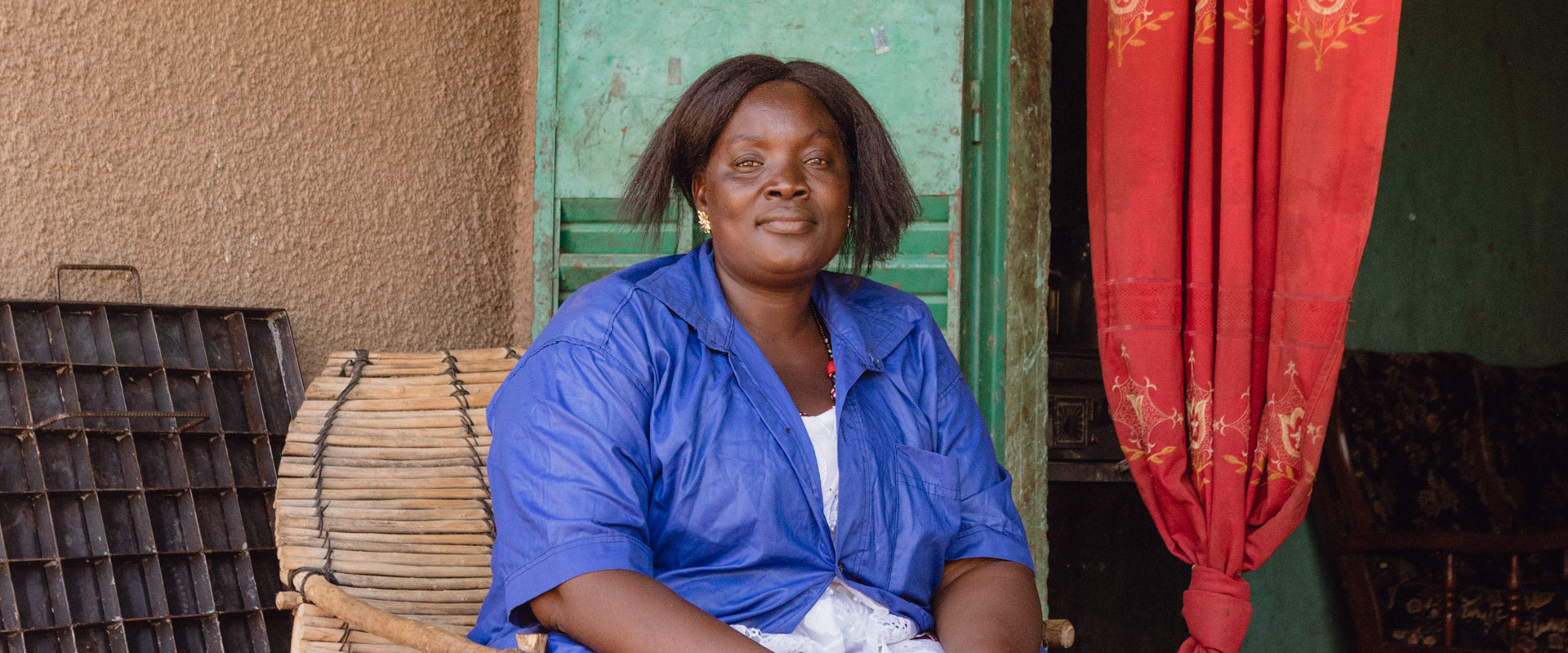 ELISABETH'S SOAP

Text by Cosimo Bizzarri
Photos Matteo de Mayda
The sun rises over the village of Kindi and Elisabeth Kabore, 43, wears her blue uniform and walks out onto the backyard. A few hens cackle around. Her daughter rubs her eyes.

It's seven o'clock and soon ten other women from Kindi will join her, who for some years have also been her companions in the Beo Nere association, which in the local language means "a better tomorrow".
"In the past, during the dry season, we women used to stay at home doing nothing", Elisabeth explains while washing her hands with the Neem soap that she produces together with the association, "then we had the idea of organizing and setting up a business that could pay for school for our children and cope with the difficulties of our families".

Elisabeth is used to these kinds of challenges. Being orphan since she was eight, she has always relied only on herself to pay for school and put food on the table. As a young girl she supported her younger brothers, now she runs her family.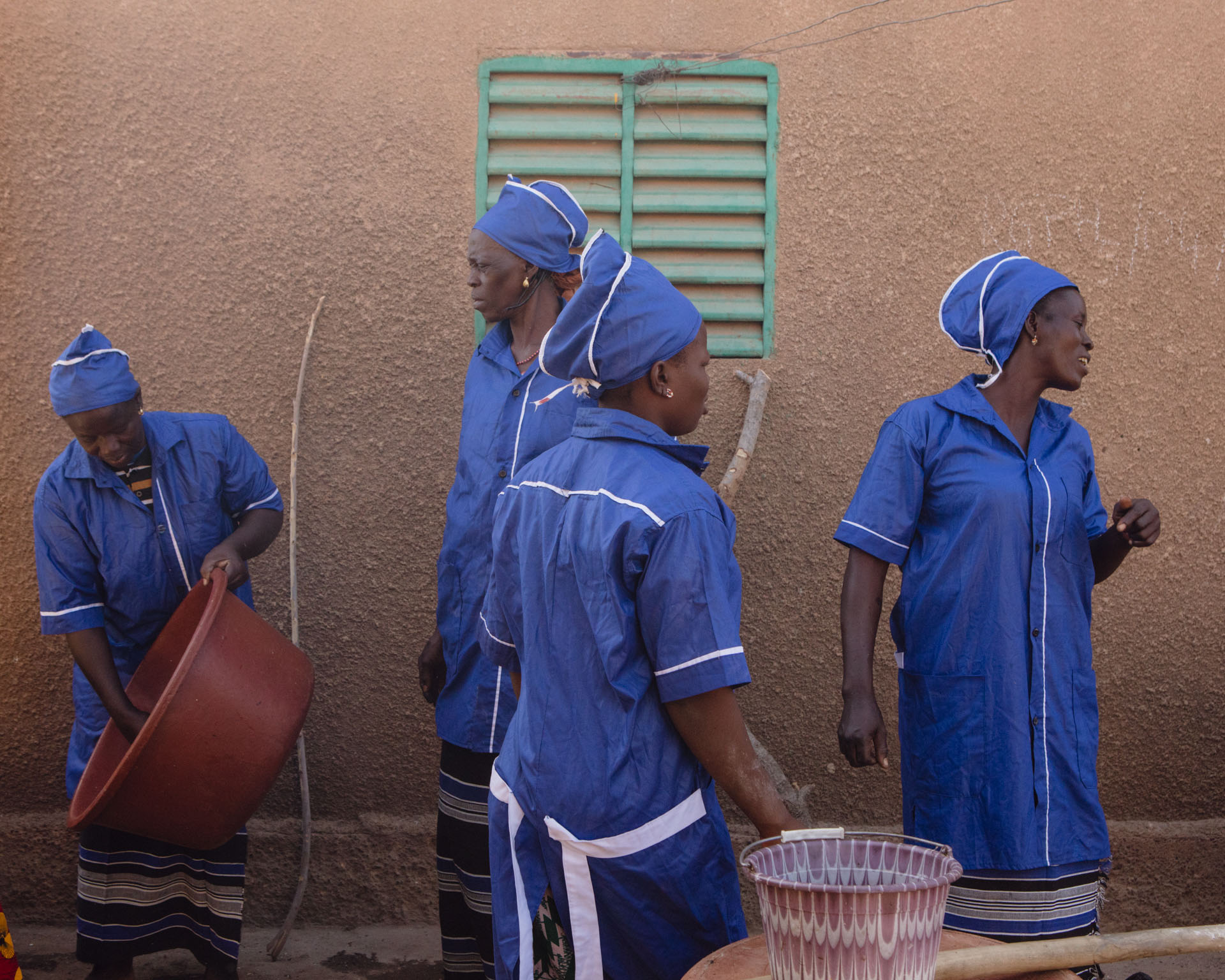 Today she and her companions are involved in the transformation of various products, which they then sell in local markets. These are stewed rice, corn couscous, soumbala (a vegetable nut used to flavor dishes) and attieké (a kind of couscous made from cassava flour).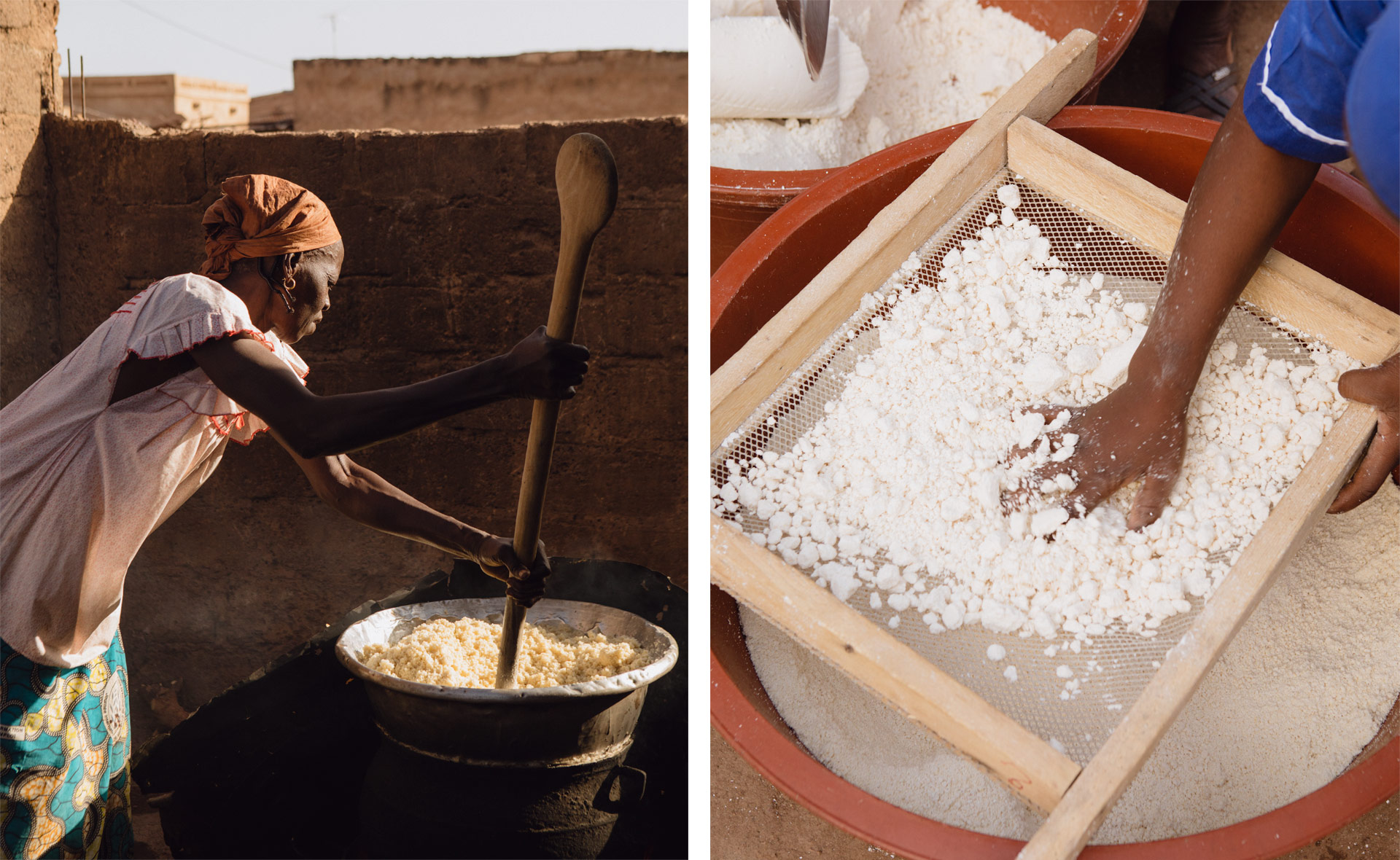 Beo Nere also produces neem soap and oil, which are obtained from the leaves of the homonymous tree. Known for its antibacterial properties, neem is also important in the prevention of malaria, which is a widespread problem in these latitudes.

"The base for making the soap is made up of shea butter, caustic soda, coconut oil and neem grain powder", explains Elisabeth, "used in combination with neem oil, the soap helps defend against the attacks of insects and mosquitoes. We use it regularly to wash and shower".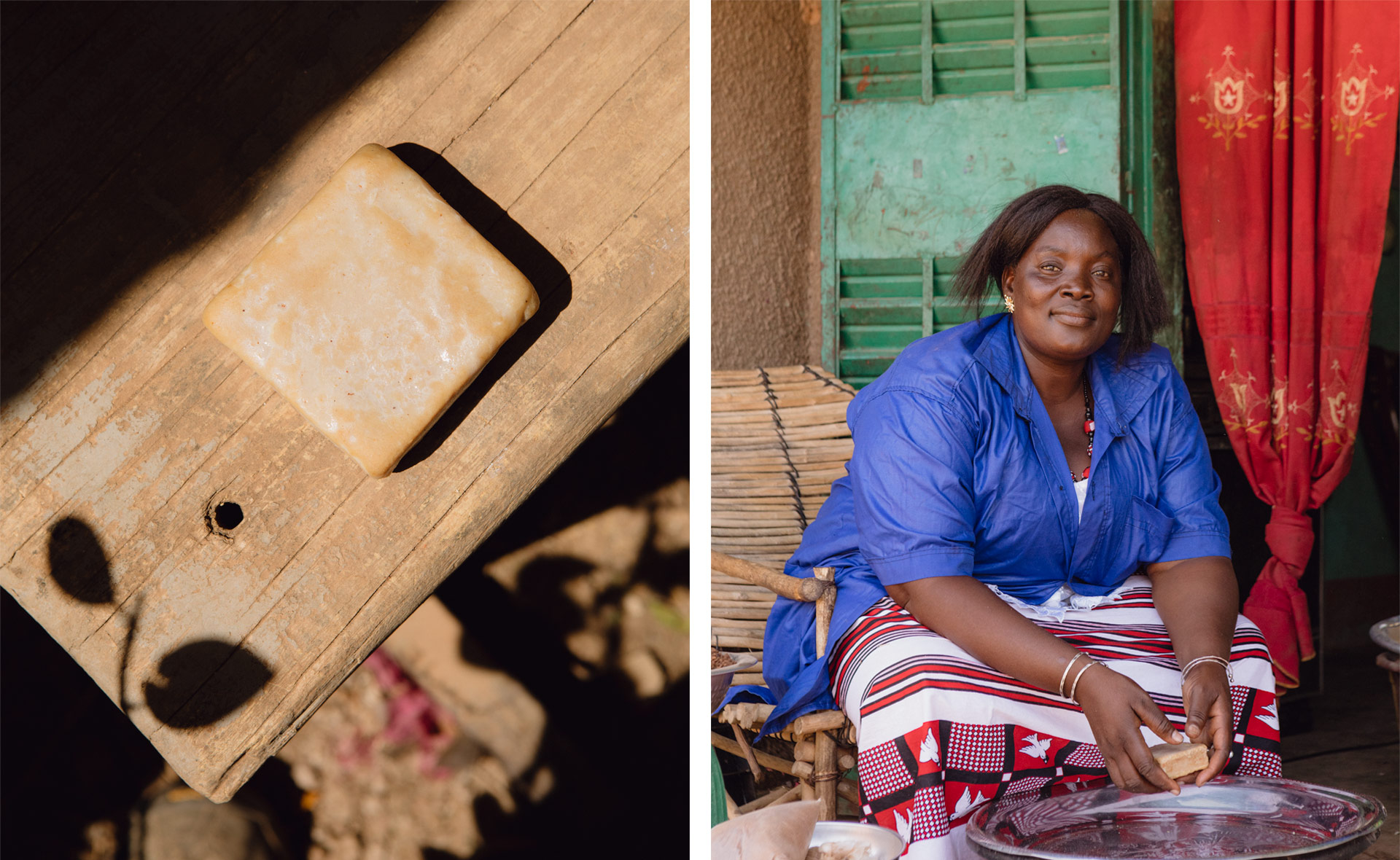 Late in the morning, Elisabeth's courtyard is transformed into a small open-air factory, animated by the positive energy and willpower of the ten women of the association. Yet the problems are there for all to see. There is a lack of tools, materials, knowledge.

Mani Tese intervened to lend a hand, organizing training seminars on credit and business management, and offering financing to buy the sand and other materials that will allow Beo Nere to build a new headquarters on the edge of the village.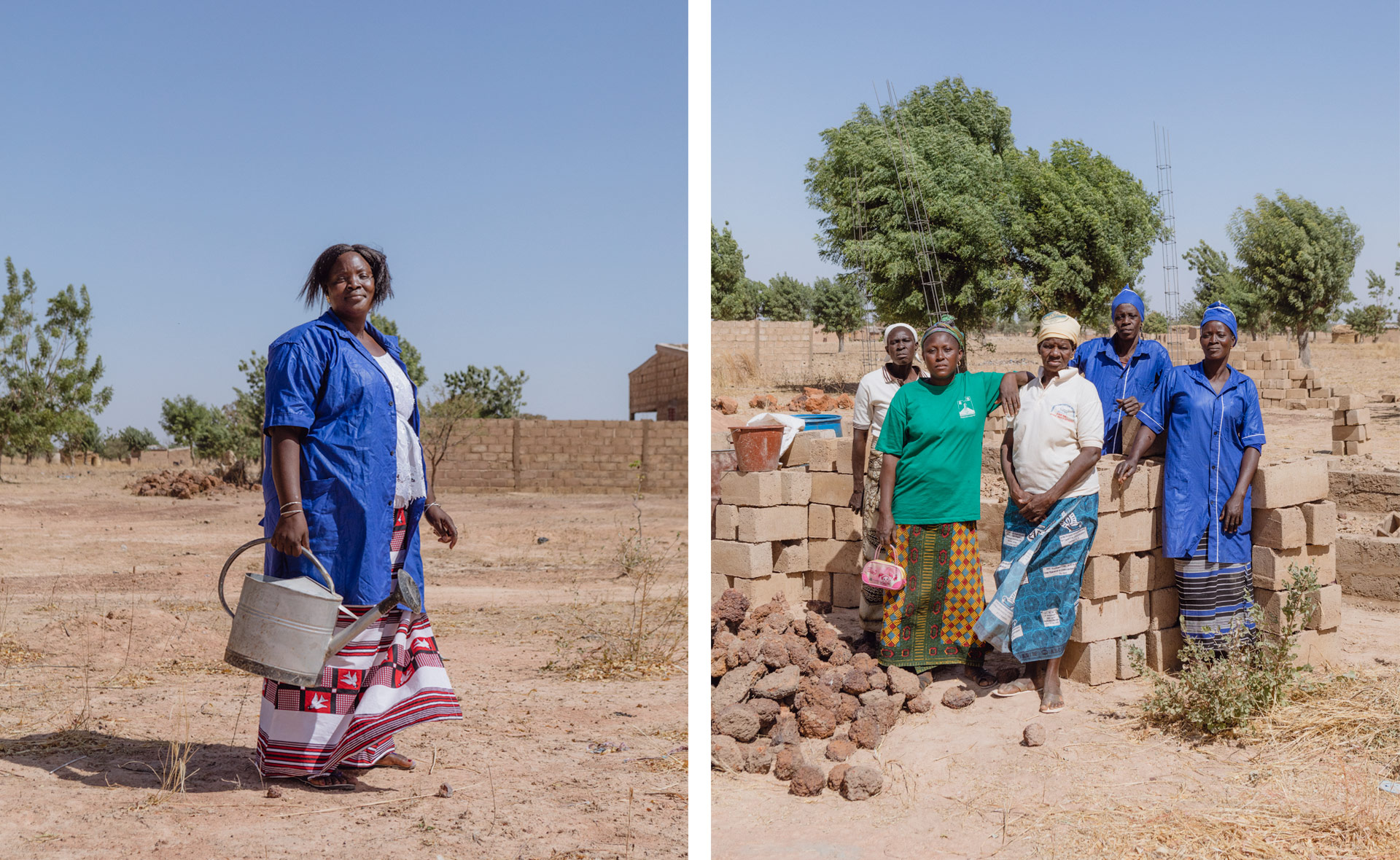 "It should be ready in a few months," explains Elisabeth, happy to recover her lost privacy and take a step forward in her entrepreneurial project, but it doesn't stop there. "As soon as the electricity line reaches the new headquarters, we will also open a small restaurant".